AnyDesk Remote Desktop app helps the user to set up a remote-control session on a computer and smartphone. This tutories guide will show you step by step process of how to connect your remote pc using the AnyDesk remote desktop app.
Note:
It supports both Direct Remote Access and Unattended remote access.
Direct Remote Access.
Direct remote access connection is established with the help of someone in front of the remote pc end to authenticate the connection.



How do I access my computer remotely from AnyDesk?
1. Firstly, to start you need to download an AnyDesk on their website, to be installed on your window machine
2. Open Google Chrome Browser you type "download AnyDesk Apps" in the Address Bar.


Read More :5 Top Domain Register and Hosting Provider
3. After Download install, then click on run to install AnyDesk on your windows pc, then click on Accept & install on both the local and remote PC,
4. To connect to the remote pc, after installing it automatically generates a user authentication id that you, use as a source of connection or authentication to connect to your remote pc,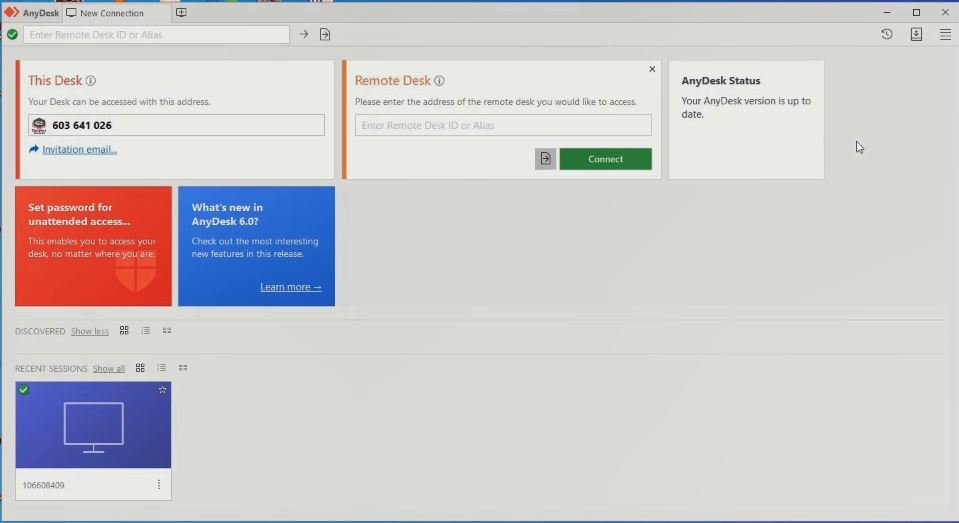 More Article:How to Export My SQL Database In XAMPP Web Server
Updates
Watch the Video




More Video