Apache is a free and open-source web server software most widely used that allows users to deploy their website on the internet. In this step-by-step tutorial guide, learn How To fix an Issue of Apache not Working.
How do I fix Apache not working?
Most Web Designers may encounter an issue with Apache and MySQL module services not working in WampServer.  Moreover, depending on the system setup configuration, you may need to change the port number of Apache and MySQL. For example, the "World Wide Web Services" under "Control panel > Administrative Tools > Internet Information Services (IIS) Manager" is also run on port 80 in your system, which is also the default port of apache in WampServer And, the two servers "applications" cannot use "run" the same port at the same time.

How to Change the default port of Apache
1. Firstly, Open the"WampServer".
 2. In Apache Module Service, click on the "httpd.Conf" button.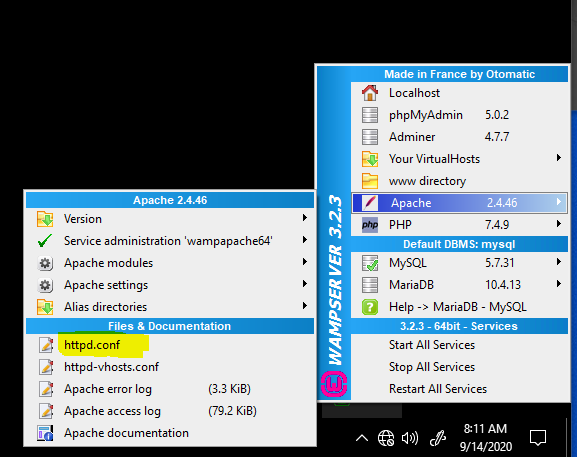 3. By pressing the "Ctrl + F" key, find the "Listen 80" and replace it with another open port (like 81 or 9080) and save the file.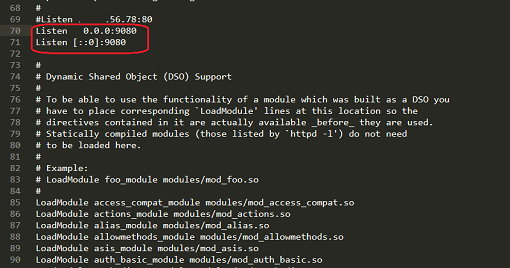 4. Restart the WampServer by clicking on the "Restart All Services" option.
5. Now, open and check the "WampServer" and also check the localhost and phpMyAdmin.

Read More: How to Install WAMP Server On Windows 10          
Read More Article : Prerequisites for WAMP Server
More Video