Install Hyper-V on Windows OS PC by default, using the internet on localhost with Virtual PC is not possible. This guide will show you, how to connect your Localhost internet to your Hyper-V Machine. if you want to learn how to link your localhost PC internet to a Virtual PC, make sure to read the step procedures and get started.
How do I connect my Hyper-V VM to the Internet?
I. Click on "Hyper-V manager ICON" on Desktop and connect to your virtual machine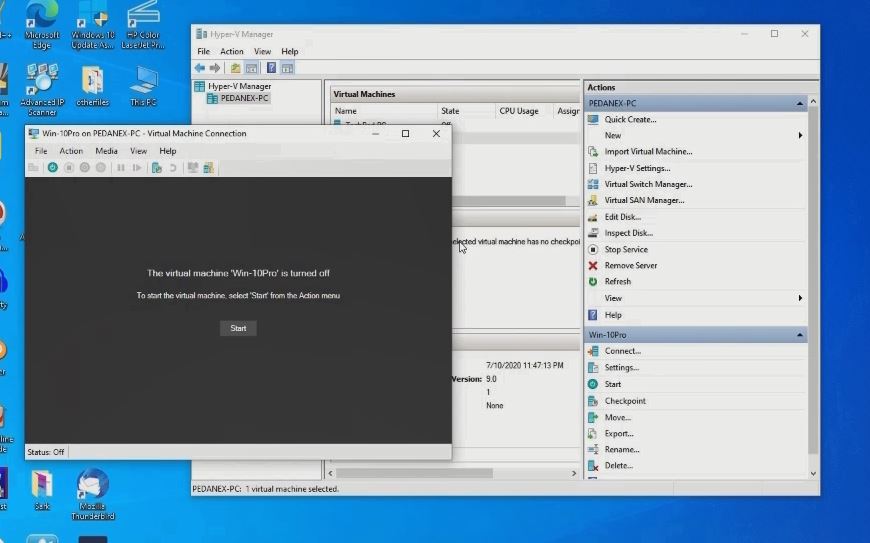 II. After Connecting type the virtual machine "username" and "password" to log in to the Virtual PC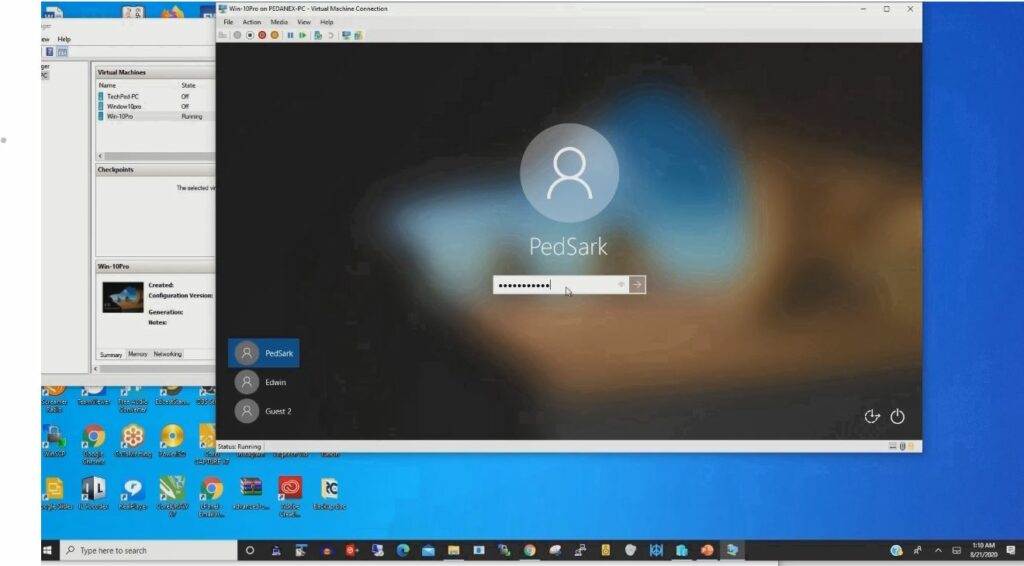 III. When Login to the Virtual Machine, Click on any browser, trying open any website it can't be reached because the virtual machine is not connected to the local internet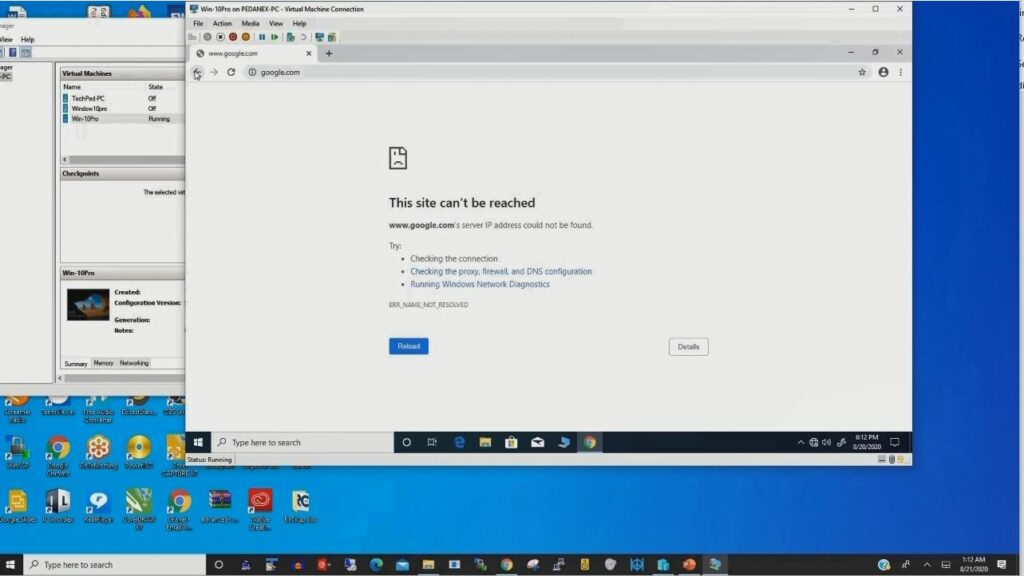 Read More:How to install whatsapp on windows-10
How do I enable VM to access the Internet?
IV. Firstly, to connect the internet on your localhost PC, on the Virtual Manager Tools click Virtual "Switch Manager"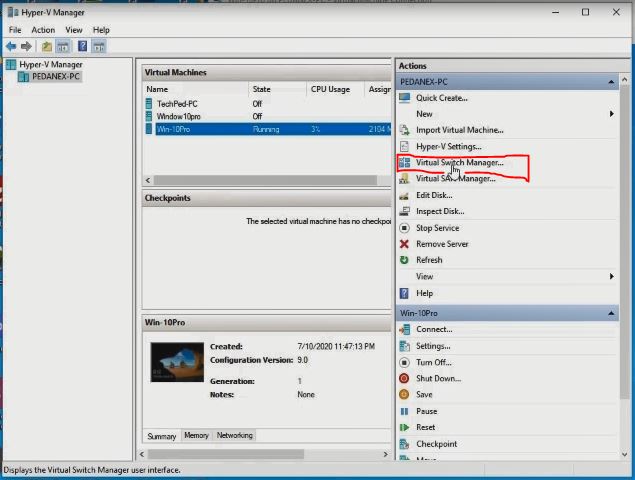 VI. After Clicking on "external" then you create Virtual Switched and give the name to connect to the internet connection.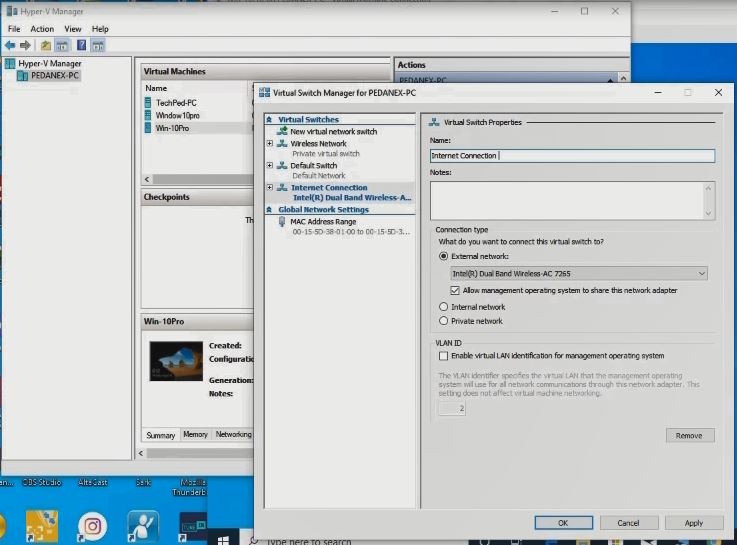 Read More:How to uninstall an apps or program in windows 10
VII. Click "apply" and "OK" now the internet creates an internal connection.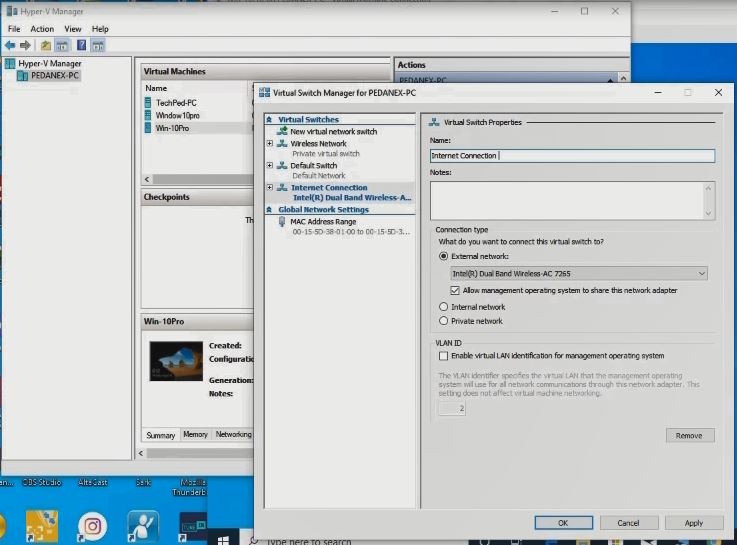 More Article :
How to create virtual pc using VirtualBox
Windows || How to Enable Microsoft Hyper-V
How to Mount USB Flash Drive to Hyper V Virtual Machine
Watch the Video of the process to connect a virtual machine to the internet

More Video