How to Connect Remote Machine with WINSCP
When WinSCP installation is done you can be used it to transfer files between a local computer and a server more securely. The guide will show Step by Step Process of How to Connect Remote Machines using WinSCP software on localhost.
Tips
Before you connect, you need to know at least:
• Host name of the server, such as www.techped.net.
• Protocol the server supports (FTP, SFTP, FTPS, etc.).
• Account username.
• Account password.
• If you do not know these details, consult the administrator of the system you are trying to connect.
Remote SSH Connections with WinSCP
1. If you haven't already done so, download and install WinSCP.
2. Open WinSCP (either from the Start Menu or a desktop shortcut).
3. On the login window that appears, enter the following information.
• File protocol: SFTP
• Hostname or IP:techped.net
• Port number: 22
• Username: Bitnima
• Password: …….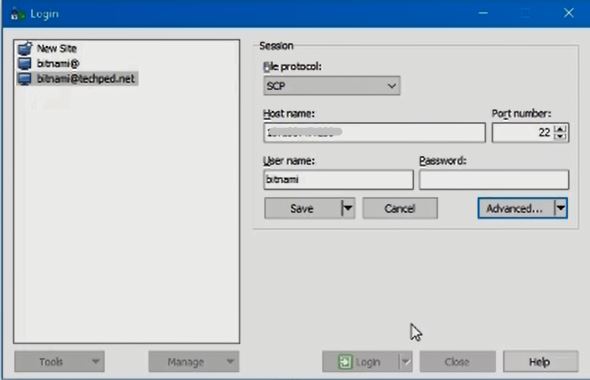 How do I transfer files from local system to remote system?
4. After Login with User Credential,your can upload and transfer files using WinSCP

Read More:
How to Install WinSCP On Windows 10
Watch this Video

More Video