For a User to get access to a Database(db) an account and password should be created to authenticate access to the Data. This guide will show you how to create user accounts and password in PhpMyAdmin for WampServer on localhost.
Note:
By Default phpMyAdmin username and password. If you're having trouble logging into a new install of phpMyAdmin on a computer, then simply use the following username and password:
• user: root
• password: *blank*
How to Install and Set Up WampServer
1. Click on chrome Browser then you type "localhost"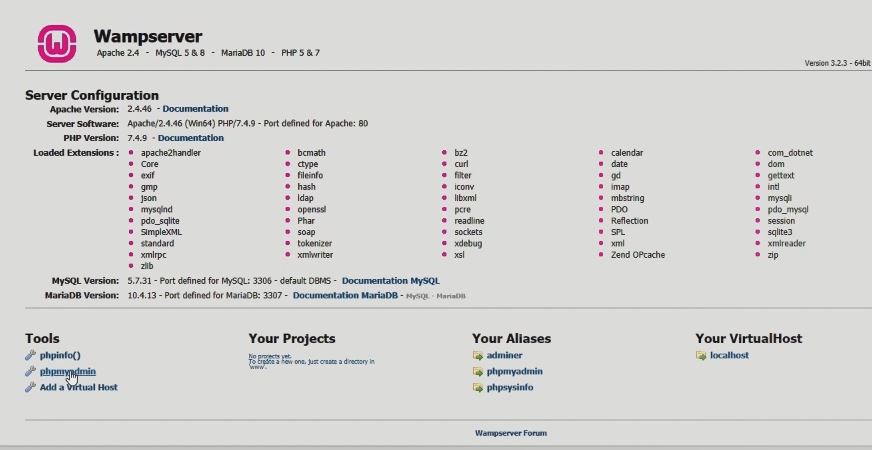 2. Click on "PhpMyAdmin" to log into "PhpMyAdmin dashboard" by default when install WampServer user: root password Blank,

Read More:Hyper -V ~How to share files between a Local Host and its Virtual Machines
How do I change my phpMyAdmin username and password in WAMP server?
3. Login to "PhpMyAdmin" with "Username: and "Password", create user accounts and password at the root user

4. Click on "Edit" to give privilege or Click on New to Add user and password .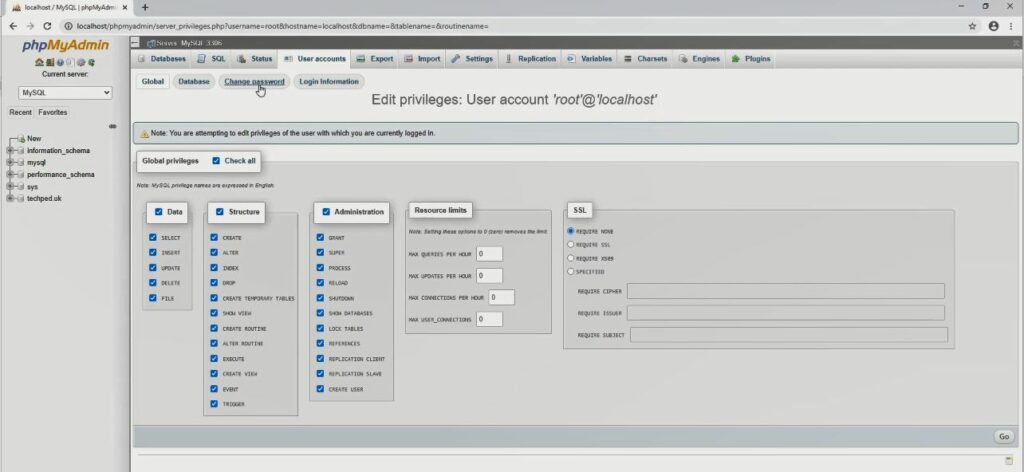 5. To add user fill in Username and password and grant full to database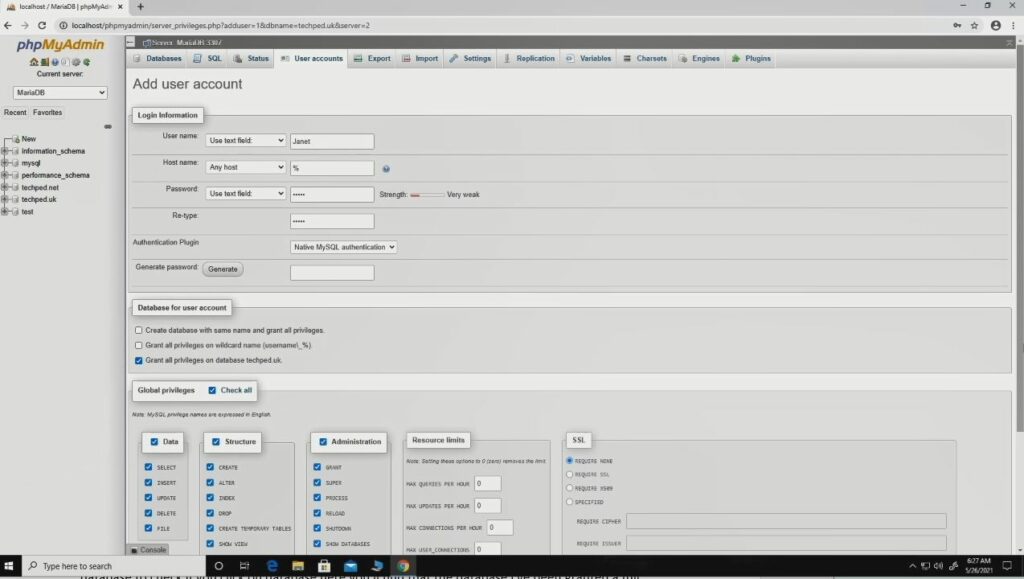 Read More : How to connect to ftp using FileZilla on windows 10
More to Learn
Google Drive – How to create Folder and Upload Files
How to Restore Database in PhpMyAdmin on localhost
How to Grant full access to Database In PhpMyAdmin
Watch the Video

More Video