Yahoo Mail account has a security control tools feature that helps account holders to use email, phone number, and an authentication app as a means to enable two-step verification on their account, which protects or serves as an additional layer of security after the user enters a password, he or she will be required to enter the security code generated by authenticator app to verify Login to account.



Due to the long process of identifying the login process to access the account portal, you can choose to disable or remove 2-factor when you have enabled the authenticator app as means to verify login to the account portal



This article elaborates step by step process to disable the Google authentication app from your Yahoo Account when you have enabled the authenticator app as your Two-Step Verification. Learn more on How to use the Authenticator app as Two-factor for Yahoo Mail Account
Note:
I. Authentication apps serve as an extra layer of security used for you to log in to your Account you may be required to provide both a password and verification code generator by the app to verify your login credential.
II. When you disable the authenticator app as a means to verify a login, there is no need for you to provide both a password and a verification code from the app to verify your login account.



How to Disable Google Authenticator App from Yahoo Account
1. Open any Browser of choice on your Computer
2. In the Address Bar Type in 'login.yahoo.com'
3. Login with Username and Password
4. In the top right-hand corner of the screen, click your 'Account Icon'
5. From the drop-down menu, under your name and email address Click 'Account info'.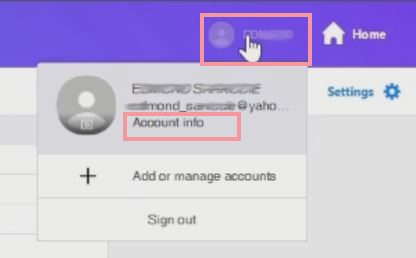 6. A new window with various tabs on the left-hand side will open. Find and select the 'Account Security tab.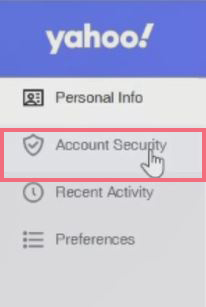 7. Scroll through to down,you will Find the 2-step verification section toward the bottom of the window.the status is ON, Click on the 'Manage' tab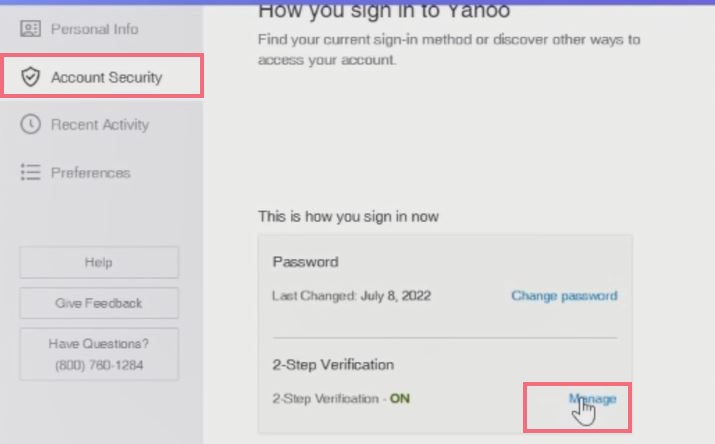 8. Turn Off the 2-Step Verification Window Popup to give a brief description and Click on the 'Turn off' tab to disable Google Authenticator Apps
Note: An notification will be sent to mail informing your that '2factor Turn off'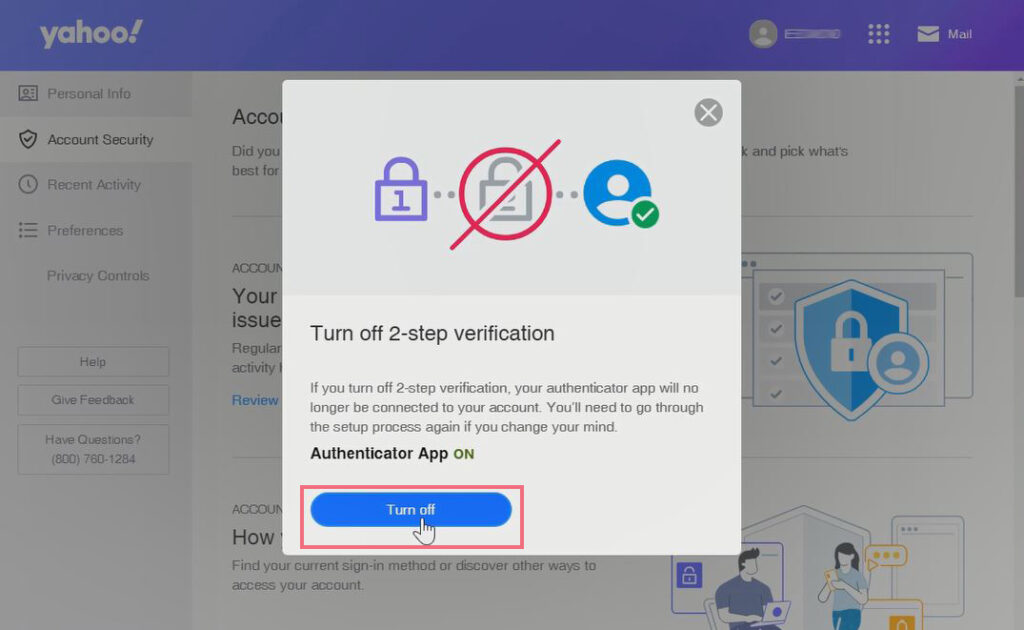 Related Articles
How to Enable two factor for Yahoo Mail
How to Reset Yahoo Account with Recovery Email



More Video