To protect your Facebook account from cyber criminals there is the need to enable Two-Step Verification, having a Facebook account there is added feature for you to link authenticator apps. Example: Google, Microsoft, and LastPass Authenticator apps.



Link Authentication apps to accounts serve as an extra layer of security to login into your Account, it required you to provide both a password and code generator by the app to verify your login credential.
This guide elaborates procedure to follow on how you can use the Google Authentication app to Enable two-factor Authentication for Facebook Accounts,
Note: Enable the authenticator app protects the Facebook account and makes it less likely that an intruder can use false user identity to log in to the account.



How do I use Google Authenticator with two-factor authentication on Facebook?
1. Open any internet browser on your computer
2. Input Facebook Web Address in the URL facebook.com
3. Sign In With your account "Username and Password"
4. Click Login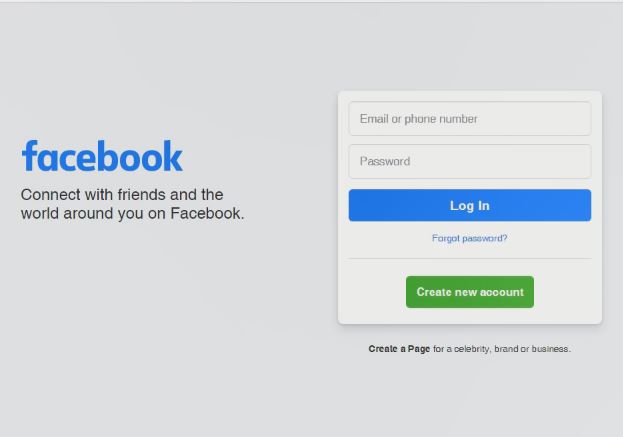 5. On the Account Dashboard, In the top right corner click on Profile Picture Under click on Settings & privacy and click on the "Setting" tab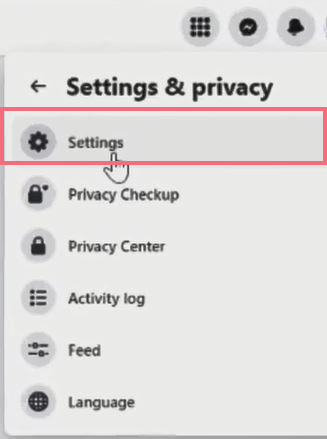 6. On the Lift corner click on "Security and Login' under 'Settings'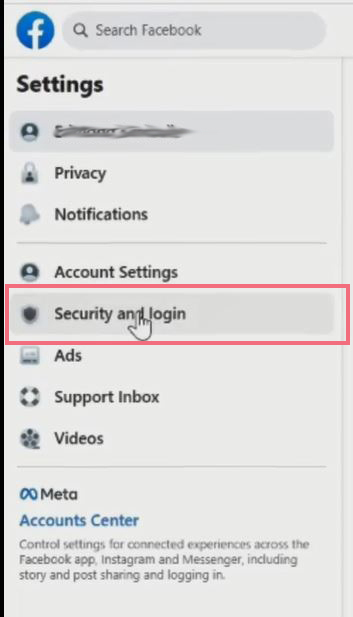 7. On the Security and login window, Scroll down under your find Two-factor authentication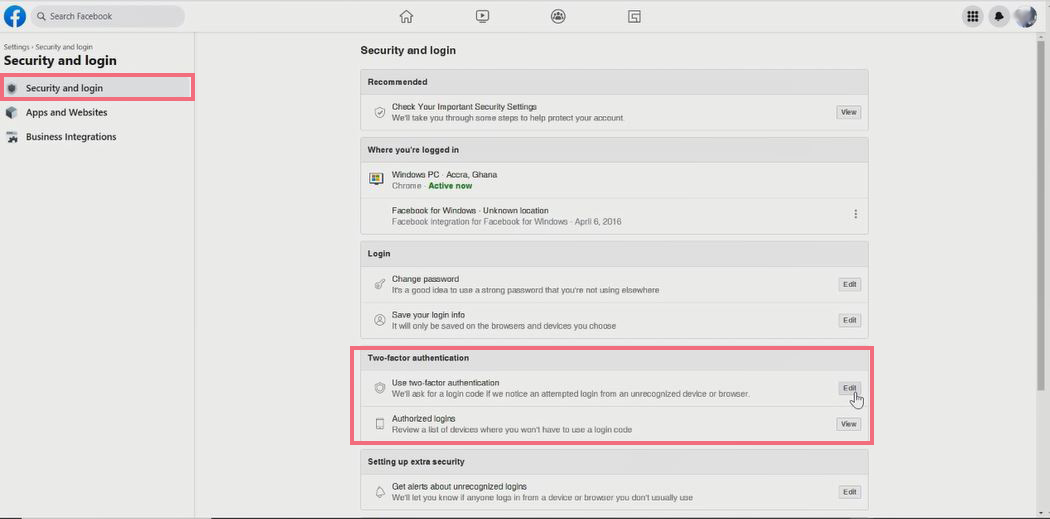 8. Under the "Two-factor authentication" section click on "Edit" beside Use two-factor authentication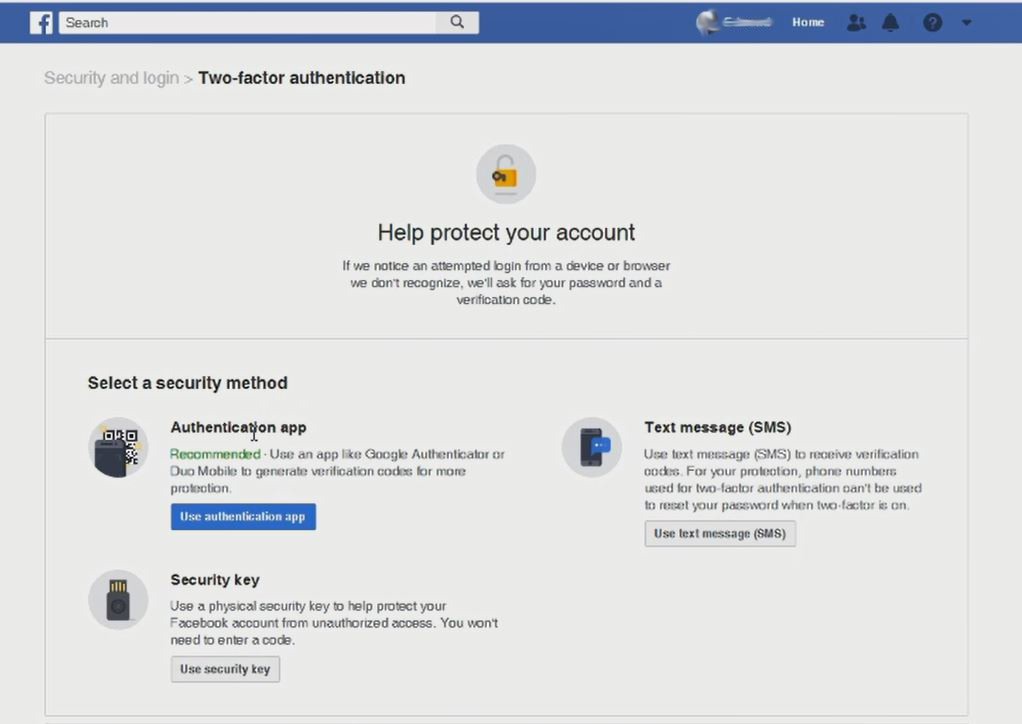 9. Window Pops up Select from Help protect your account on the screen, under the Security method column, you can choose from Option been (authentication app, phone number, or security key)
10. Select the Authentication method Choose (Use authenticator app) blue tab, to enable the app as your two-step verification app for login to the account.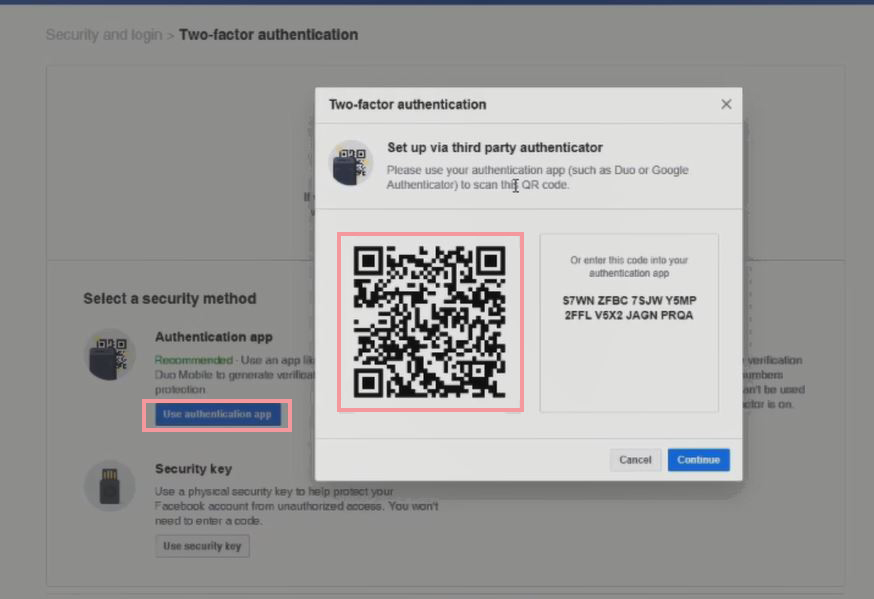 11. After Selecting the option, your need to Install the google Authentication app on your Phone from the Play Store or App store to Scan the QR Code of Facebook to Link your account to the authenticator app install, for you to use to Verify the Account.
Note:
After installing the app and use to verify your account, A six-digit code will be generated by the app to use when verifying your account.
Learn more on: How to Installed Google authenticator on your Mobile Phone.



How do I get the two-factor authentication code for Facebook?
1. Open Google Authenticator App on your Phone
2. Tap on the Plus ICON on the App, Placed the camera on the back of the phone then scan the app QR code, of the Facebook Web portal, to link the Facebook account to the app
Note: A code will be generated by the app to use to verify the Account to link up the Account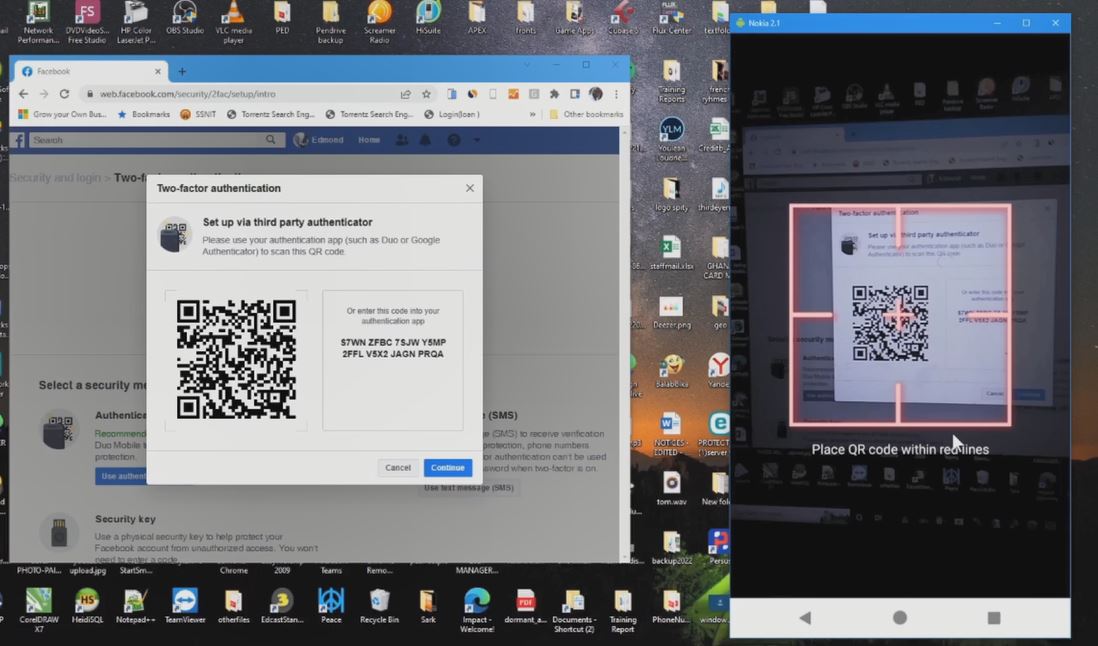 3. Enter the Six-digit code generated by the app to verify your Facebook Account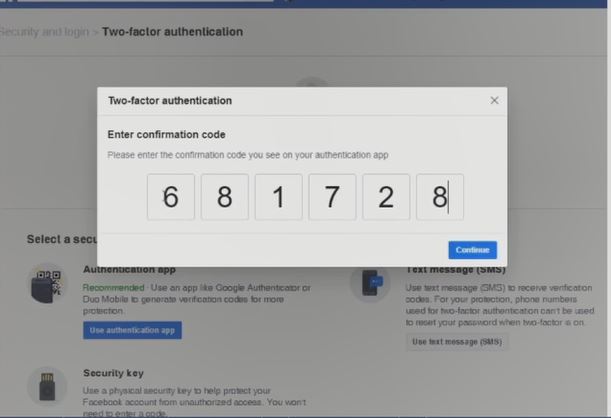 4. Enter the verification and click 'continue' to Enable the Authentication App with Facebook Account






Related topic to read
How to turn Off two-factor authentication for Facebook
How to turn Off two-factor authentication for Facebook
How to Reset Facebook Account Password
How to Disable Google Authenticator app for Facebook
More Video