How to Install Google Chrome Remote Desktop On PC
Chrome Remote Desktop is application software that allows you to remotely connect to a computer over the internet and help to connect to a colleague's computer for assistance.
In this post learn How to Install Google Chrome Remote Desktop On PC and How to use Chrome Remote App for a phone.
If you want to learn to make sure to read this.
Prerequisite for Chrome
Using Chrome Remote Desktop, the following should be taken into consideration
i. Download and install the App on your Computer
ii. Internet service on both local and remote PC
iii. Google Account to Sign in
Note:
Chrome Remote Desktops are available on all major platforms, including Windows, Mac, Chromebooks, Android, iOS, and Linux.
Installing Chrome Remote Desktop
1. Start by opening internet browser, input download chrome remote desktop extension, click on the link pop-up, then download the chrome extension to be installed on your windows after downloading click accept and install
2. Add chrome remote desktop extension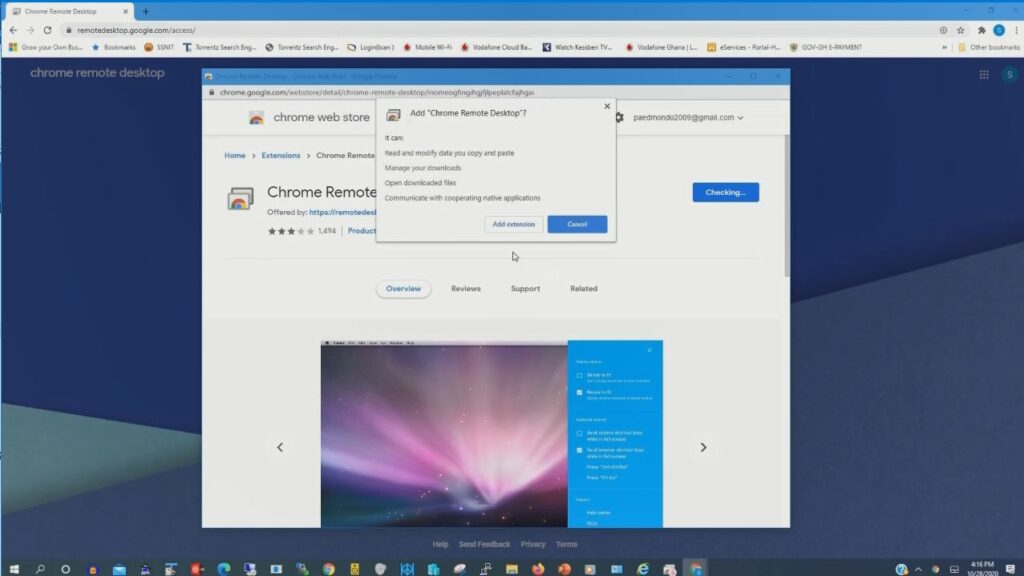 3. Download the App


Install the Chrome Remote desktop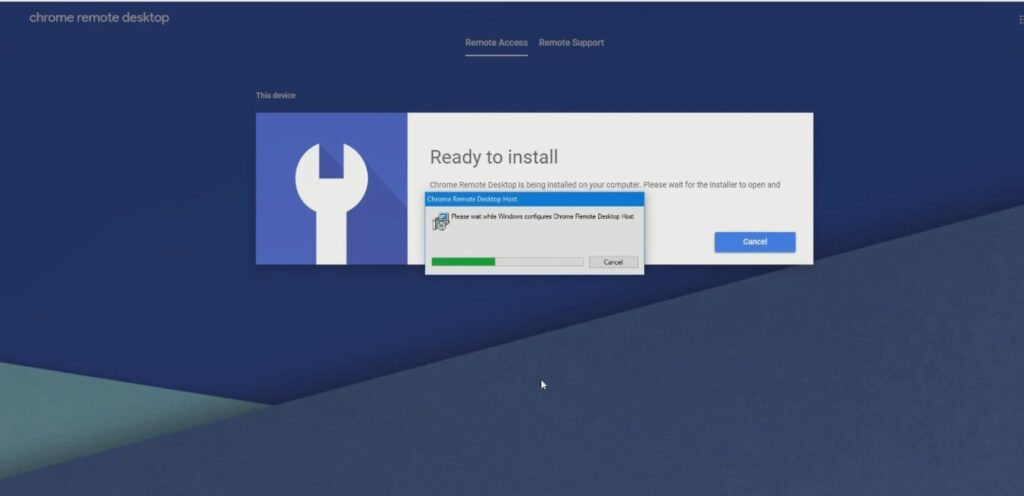 Watch the Video

How do I use Chrome Remote App for phone
Chrome remote desktop app for Android is an app, that enables you to connect a remote computer to access files and network resources from your phone.
Note: Access a computer remotely Make sure you're using the latest version of the Chrome Remote Desktop app.
How do I use Chrome Remote Desktop on my phone?
Here are steps that show you how to connect your android device to a remote pc in a remote location using the internet.
1. First "Install chrome remote desktop" on your phone From the "Google Play store"
2. Download Google Chrome remote App on the "Remote Pc" for both Phone and PC to Communicate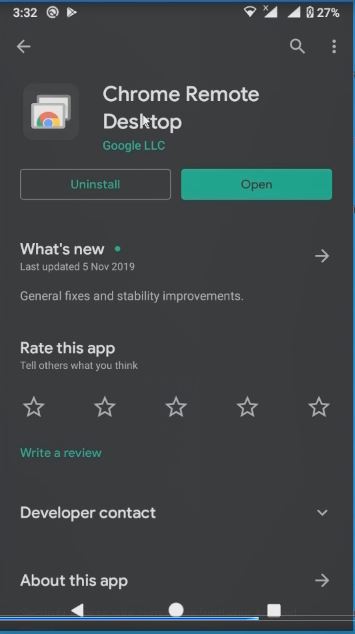 3. After installing the chrome remote desktop app on "Remote PC" then you log in with your "Gmail account"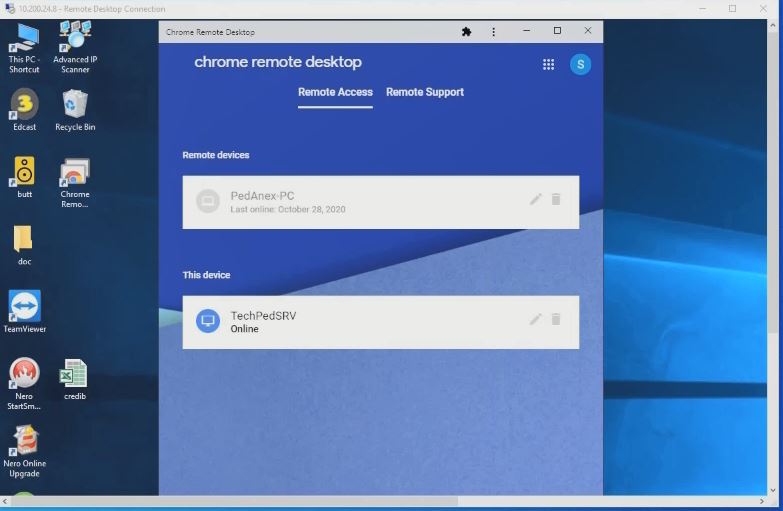 4. Then enable both the device and the pc to connect to "share resources" using the internet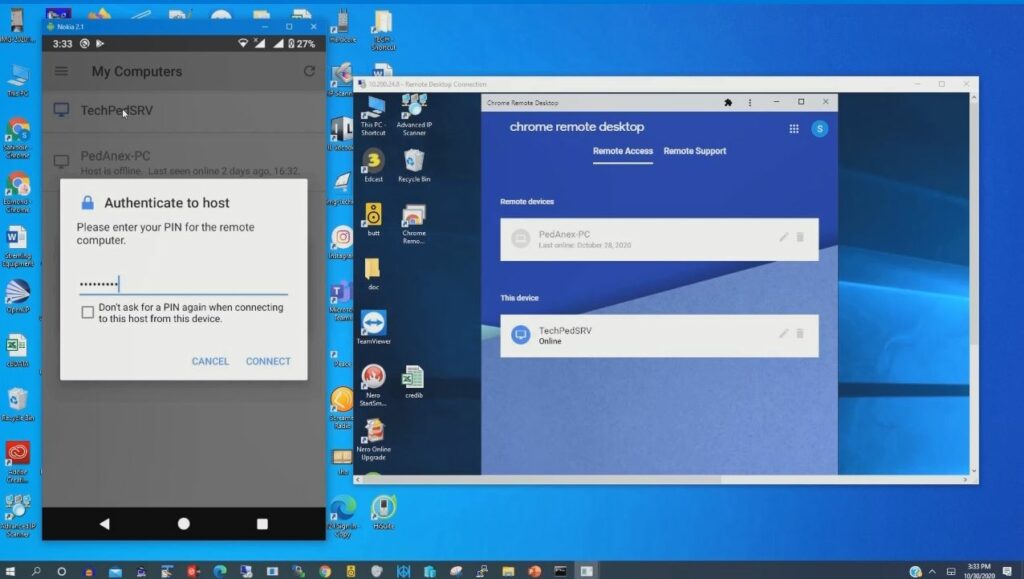 Watch the Video

Again, You can also use AnyDesk to Connect Remote Computer. I will also recommend you read the post on How to Connect to remote resources using ftp to upload and download files from a remote computer and How to Enable Remote Desktop App in Windows 10 to access a computer remotely.
Conclution
Now, you must have an idea of How to access a Remote Desktop PC with TeamViewer. Ask your questions in the comments below. Try to follow us on Facebook, Instagram , and Twitter. Also if the post has helped you Kindly subscribe to our YouTube channel to continue learning.
More Video