How to Install Hyper-V in Windows 10
Hyper-V is a Microsoft virtual machine software is available in the 64-bit version of Windows 10 Professional, Windows 10 Enterprise, and Windows Server that allows you to run multiple operating systems on one local Machine.
To use Hyper-V, you need to have virtualization enabled in the computer's BIOS and be running Windows 10 Professional, Windows 10 Enterprise, or Windows server.
To Run Hyper-V requirements must be Follow for Hyper V to run smoothly on a computer. Hyper-V System Requirement
How do I install Hyper-V on Windows 10?
By default, Microsoft Hyper-V is not enable when install on local PC  and in order to use it, must be enable and installed in Control Panel> Programs and Features >Turn Windows features on or off  and it will have 2 options.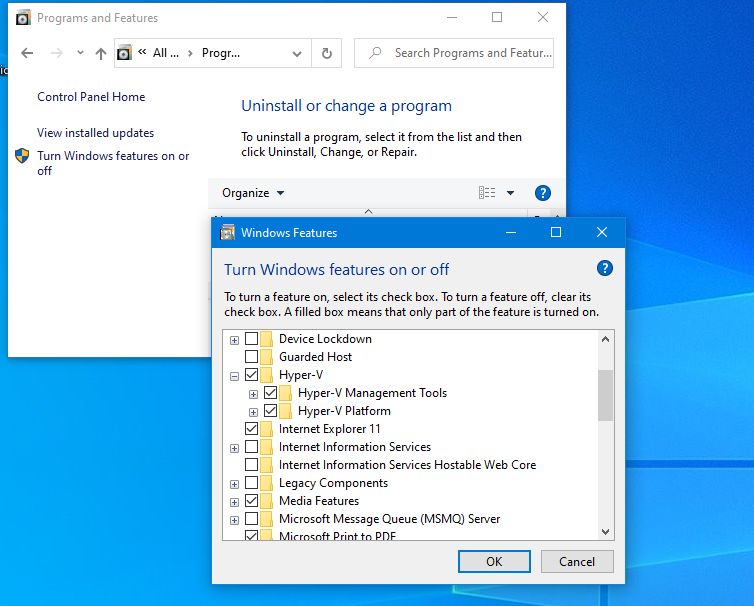 Hyper-V platform

Hyper-V Management Tools
2. Once you have a checkmark in both options, click on the OK button. Windows will now begin to install Hyper-V into Windows.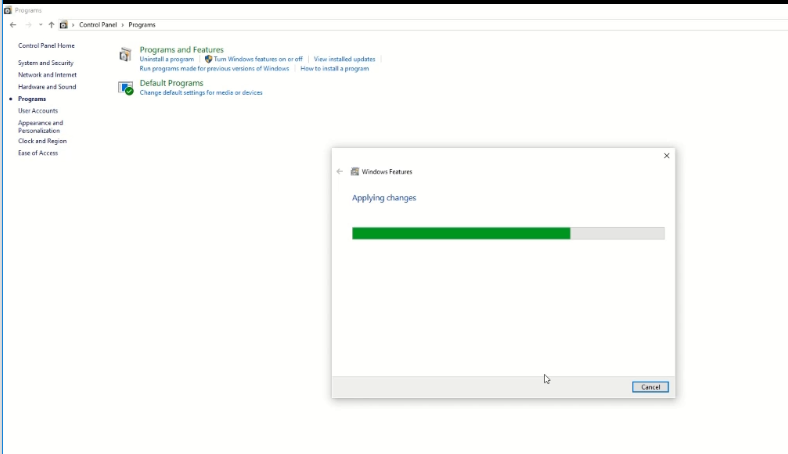 Read More :How to share Files between Local PC and Hyper-V
4. When it has finished installing Microsoft Hyper-V, Windows will prompt you to reboot your computer in order to enable the Hyper-V Platform services.
  5.Once restarted, you can click on the Start Menu, Click on All Apps, scroll through and click on Windows Administrative Tool and click on Hyper-V Manager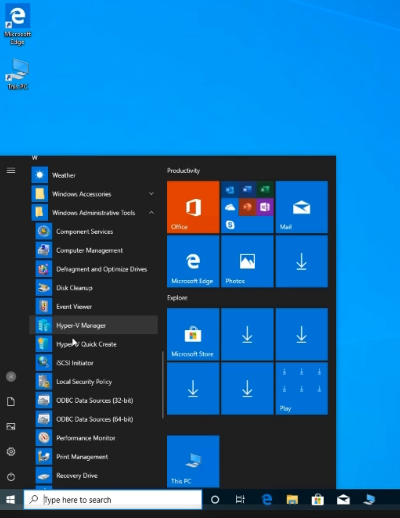 More Article :how to download putty and install on windows
6. Click on launch the Hyper-V Manager, which will now allow you to create a new virtual machine.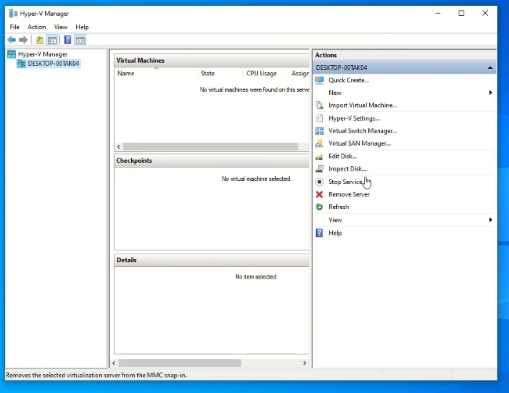 Read More : How to connect to ftp using filezilla on windows 10
WATCH :
How to Install Hyper V on Windows

More Video