OBS is an open software open-source software that can be used to record videos and live streams on your social media platform and is available on Windows, Mac, and Linux.
The purpose of the article is to show you How to download OBS Studio and install it on your Windows Machine, OBS Studio Overview, and How to Convert MKV Video File Format to MP4 In OBS.
Platforms OBS can be Used
– YouTube
– Mixer
– Twitch
How do I run OBS Studio on Windows 10?
1. Firstly to start you click any browser of your choice in the Address Bar and type download OBS.
2. Click download OBS to go to their website to download the setup of the OBS that can be used to install on your Window Machine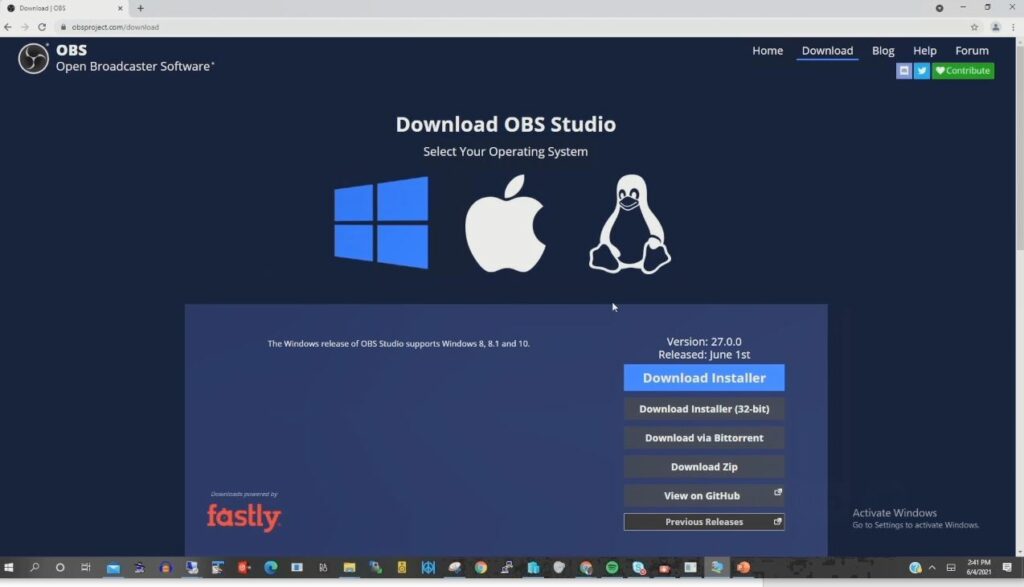 3. After Download, Click on "This PC" and open "Downloads Folder" on Computer, and Click on OBS setup to install OBS on the computer.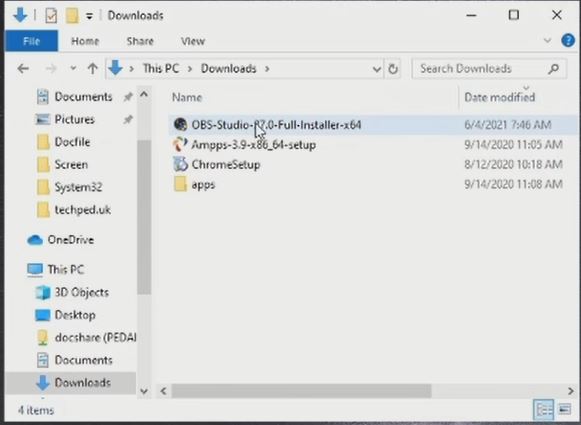 4. Click on OBS setup to install OBS on the computer.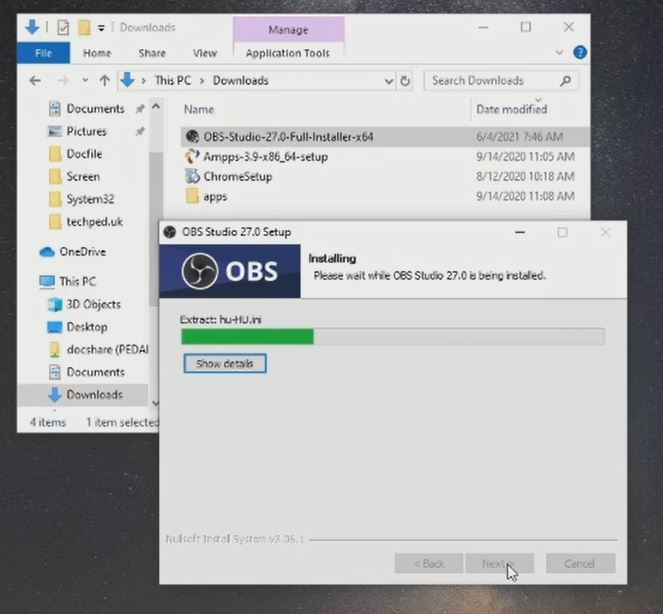 Watch the Video

OBS Studio Overview
Here are an overview of OBS when install for the first time,
When you launch OBS for the first time it will prompt you to configure the usage information you can specify
to use OBS to stream or record or you can specify OBS to be used only for recording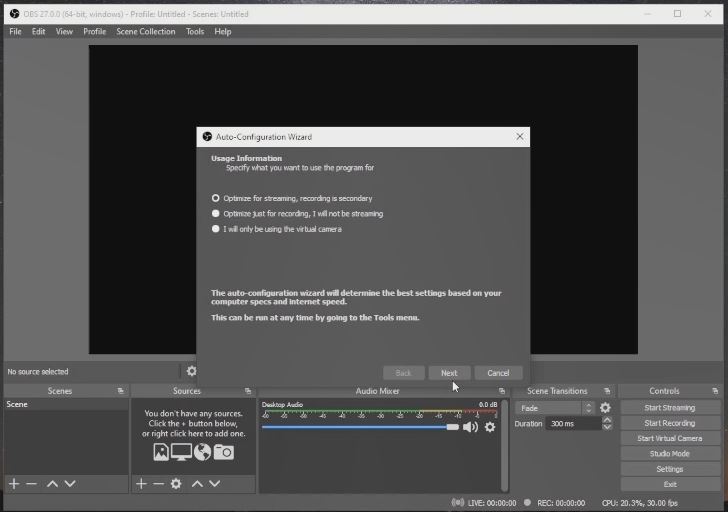 After when you click on next it will prompt you to choose video setting the video quality that you want to use when live streaming from OBS then you choose your desire you do settings or you design video output that you want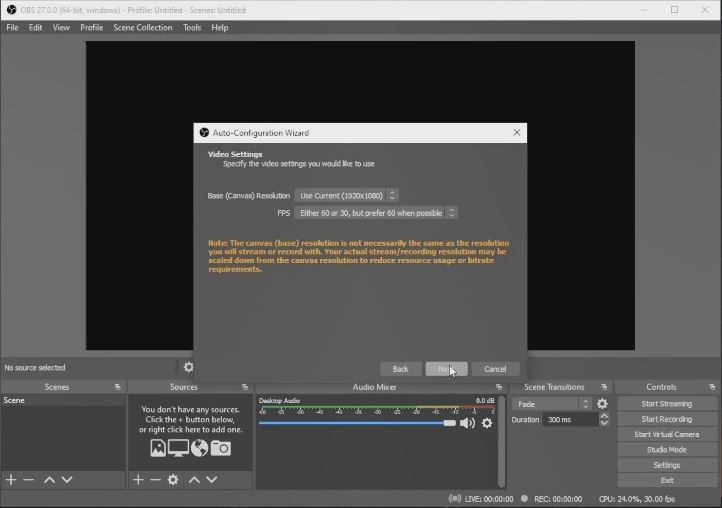 Then you click next and click next it will prompt you to give the streaming information
here you specify the streaming information the secret key or streaming key that you use to stream live on any social platform that you want to stream live you can choose Facebook as your key the streaming key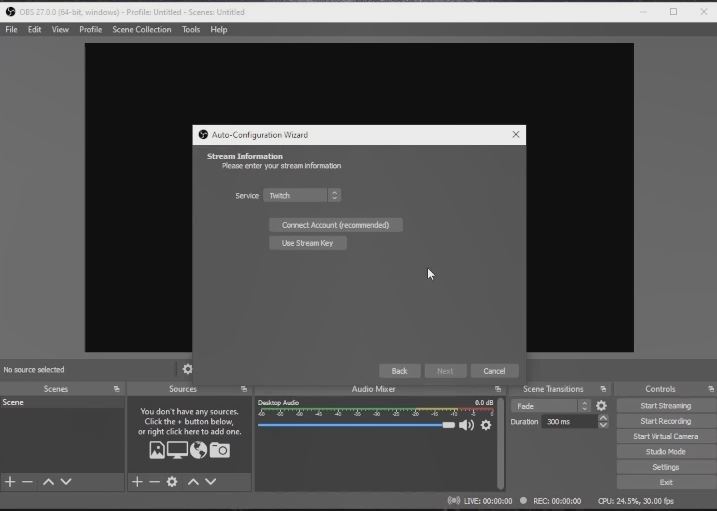 Watch the Video

How to Convert MKV Video File Format to MP4 In OBS
OBS is a free screen recording and streaming software, which offers the feature to convert original Mkv to Mp4. when converting Video there are options to choose from you can convert to Mp4 to Mkv or Mkv to Mp4.
Note:
MKV Video files can't be played on many devices, but MP4 can.
How do I convert MKV files to MP4?
• Launch the OBS Studio, on "Manu Bar" find the "File menu", and select "Remux Recordings".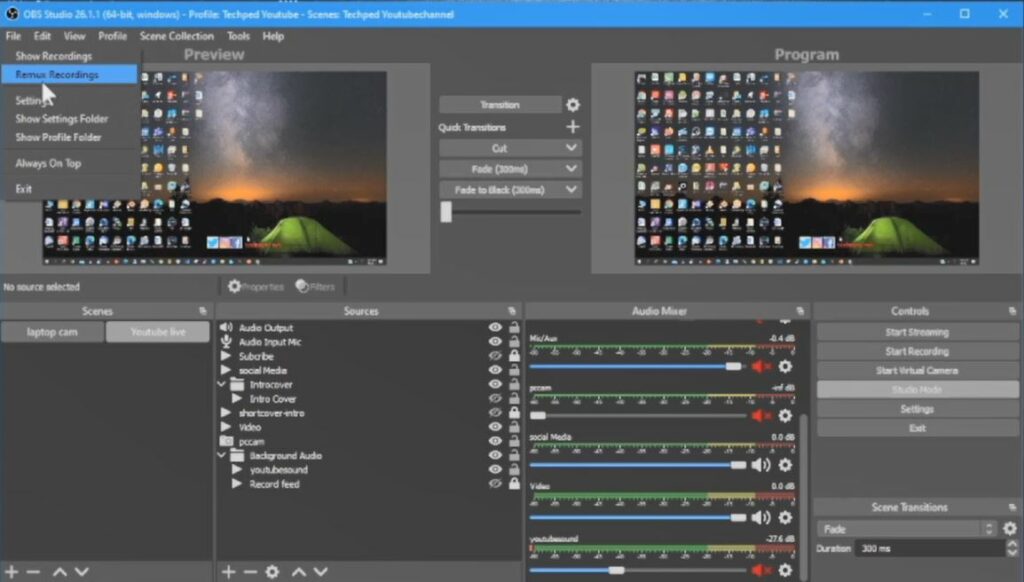 • Choose the "…" tab on Remux Recording Window. Then, select the file that needs to be converted and click the Open button.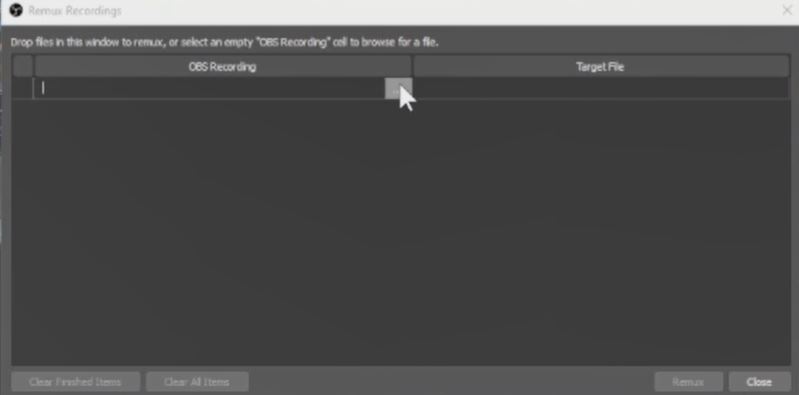 File Select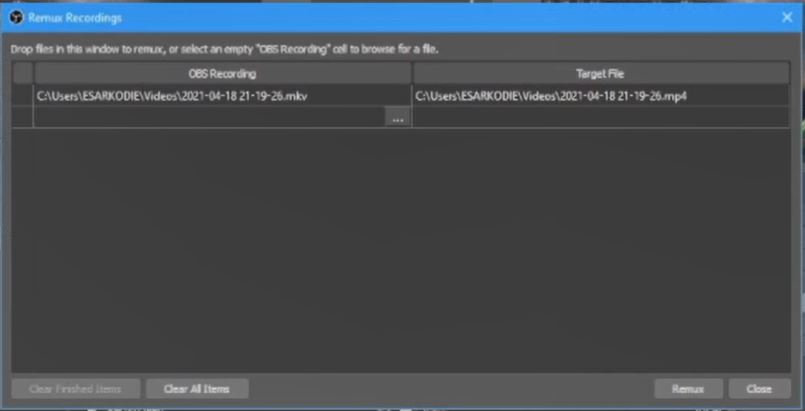 • Finally, click the button of "Remux", the MKV file will be converted to MP4 format automatically, the converted Video will be located in the folder same as the MKV file.
Watch The Video

Again, I will also recommend you read the post on How to Export Contact from Gmail to Phone to PC. Turn ON or Off Two Factor(2F) Authentication for your Gmail using your Phone Number, Add alternative Email or Phone to Reset Account Password in the event of forgetting your Login credential and How to Login to Gmail Account, Sync Phone contact, Export Contacts from Gmail Account to Phone it must be beneficial.
Conclusion
Now, you must have an idea of How to Install OBS Studio and Starting Recording. Ask your questions in the comments below. Try to follow us on Facebook, Instagram , and Twitter. Also if the post has helped you Kindly subscribe to our YouTube channel to continue learning.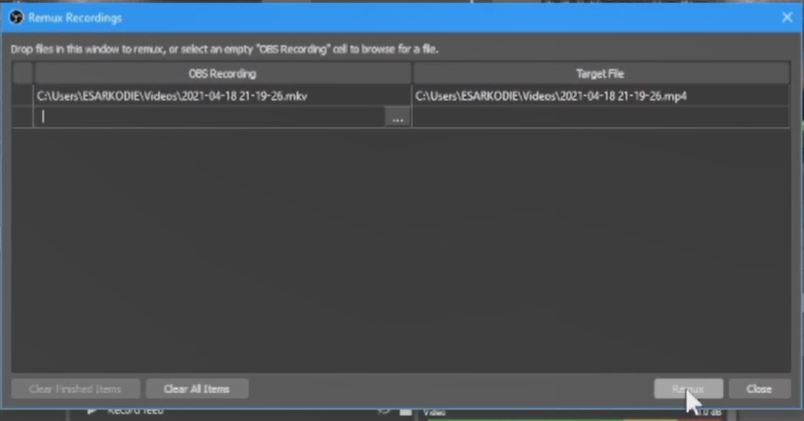 More Video