The purpose of this guide will show the process of How to Install the OneDrive app on a Smartphone, if your want to learn how to install OneDrive App, make sure to read the procedure.



Note
i. Smartphone Data Backup helps you secure personal loss of files and Data on a phone device.
ii. The Best practice is to backup all information from the phone to Microsoft OneDrive.
iii. If you can backup phone data, there is the need to install OneDrive app on mobile, from the app store or play store, and Login from the Phone to Backup of data, to secure files and later restore on a mobile phone.



Install OneDrive App on Mobile Phone
– Start by downloading the OneDrive App on Play Store or App Store on your Phone.
– Open the OneDrive app.
– Login with e-mail and password
Tip :
Window 10 Phone OneDrive is pre-install on the Device
Read More:Microsoft OneDrive – How to a create Folder and Upload Files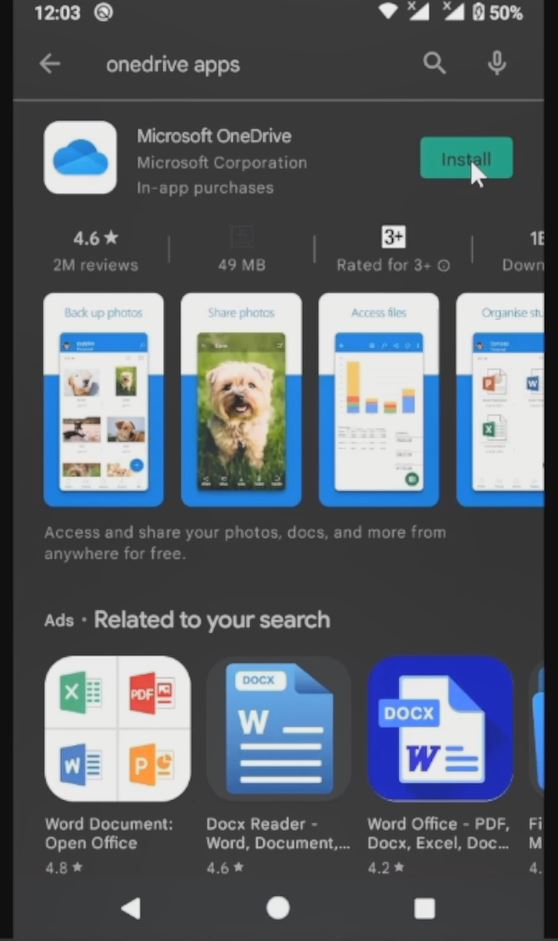 Read More :How to Download Files from Google Drive



Watch Video




More Video