This guide will show you how to download and install Wampstack and get full access control of a database on a Local PC. If you find it defaults to install Wampstack on PC make sure to read and follow the procedure step involves.
What is Bitnami WampStack
Is a fully -integrated open-source web platform that is easy to install on a computer to develop and deploy a PHP application.
How install Bitnami WAMPStack on Windows?
1. Firstly, to get started you need to install a "Bitinamie Wemp Web server" on your local machine.
2. Click on "google chrome browser" type download Wampstack and Download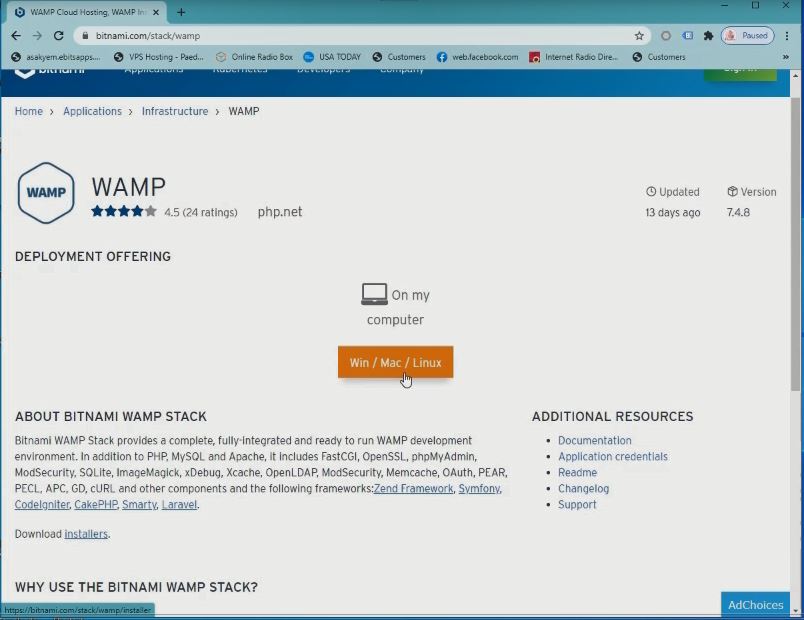 3. Choose the version 32bit or 64bit to be downloaded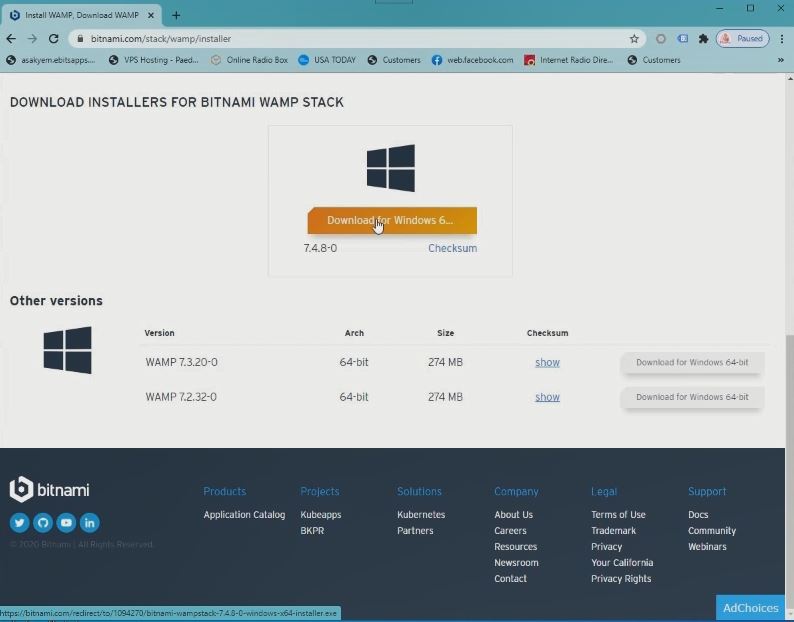 4. After opening the "download folder" on your PC Install the "Setup.exe file" on the PC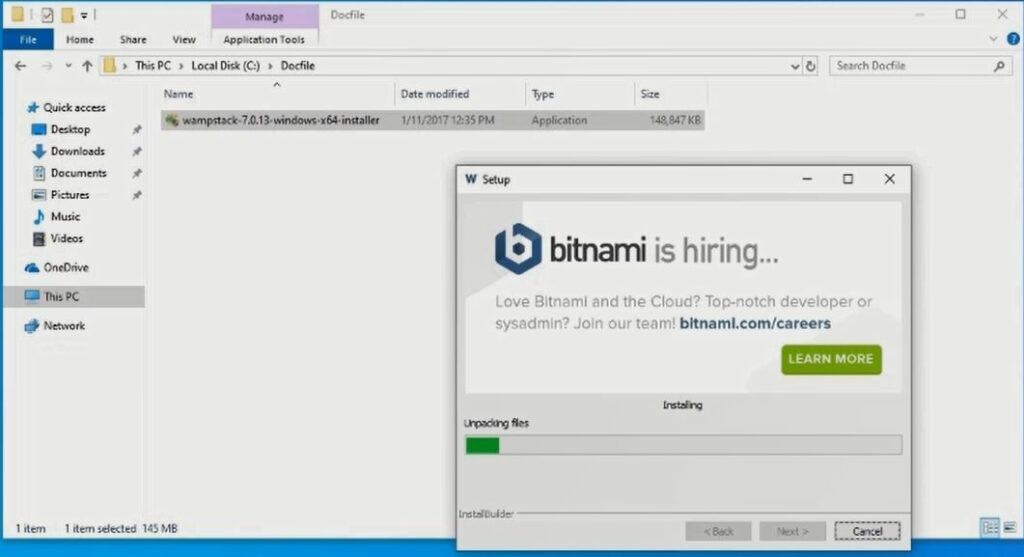 Read More:How to restore database in PhpMyAdmin on localhost
More Article:how to create virtual pc on windows using Hyper-V
Watch Video

More Video