The purpose of this guide show process of How to Install WhatsApp on Windows 10. If you want to learn to install on windows make sure to read.
How to install WhatsApp on PC Windows 10 without phone
1. Before you can used WhatsApp Firstly download WhatsApp from the Microsoft Store. Launch the Microsoft Store from Starts button, Click All apps. It's blue and looks like a shopping bag.
2. Sign In with Your Microsoft Account and Password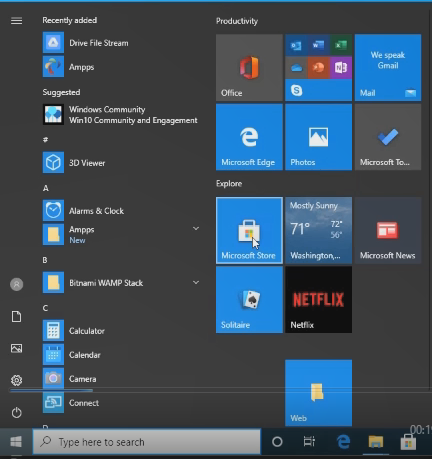 From the Microsoft Store popup ,Click on Productivity Categorie
Categories
Home, Gaming, Entertainment, Productivity and Deals . or
3.Tap the search button on the top right of the screen. It's the magnifying glass.
4. Type WhatsApp in the field.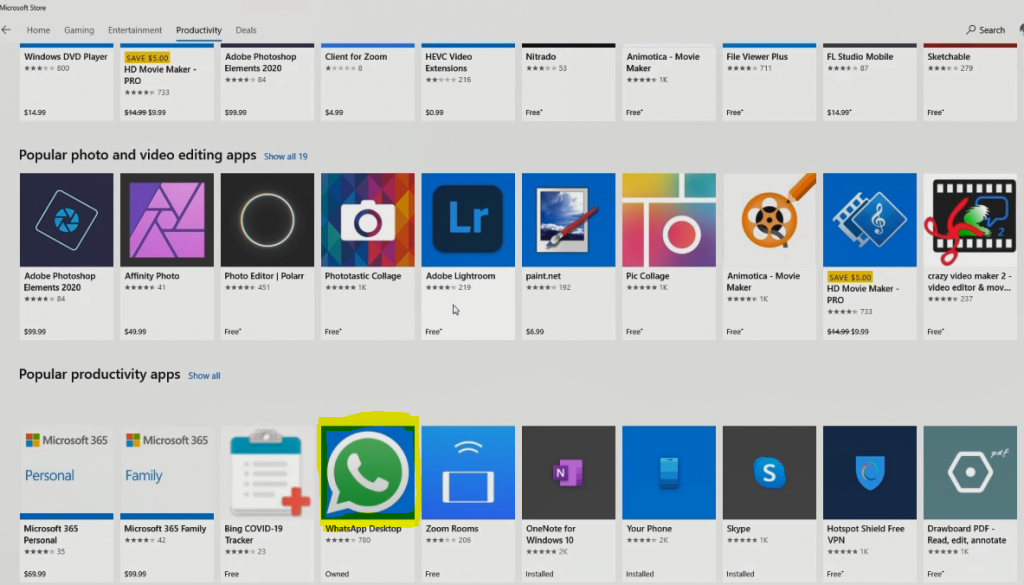 5. Click WhatsApp and Get to Install WhatsApp's

6.After install of WhatsApp on Windows Desktop than Click on Launch, to open App

How can I open WhatsApp in desktop?

Open WhatsApp Desktop follower the step below,
Step1
Open WhatsApp on your phone
Tap Manu or Setting and select WhatsApp Web
Point your phone to this screen to capture the code
Or
To use WhatsApp Web, go to web.whatsapp.com on your computer
Read More :How to Install Microsoft OneDrive App On Desktop PC
Laters Video on :How to Install WhatsApp On Windows 10 
More Video 
Windows Tips & Tricks