It's saved and good practice to password protect an excel file that contain an importation information. In this step-by-step guide, learn How to protect excel documents with a password, If you want to learn , make sure to read this.
Excel is the most powerful spreadsheet software, which helps users to perform tasks such as record keeping and financial data analysis. With it feature you can protect sensitive data files from unauthorized access.
Note: The Guide instruction apply to Excel 2019, 2016, 2013
How do I password protect an Excel file in Office
1.Start by double Click on the Excel Document to Protect with Password, to open the document with "Microsoft office Excel App".
2. Click on "File Manu" in Office Apps and Choose "Save As" then you search the place that you want to save the document or excel file to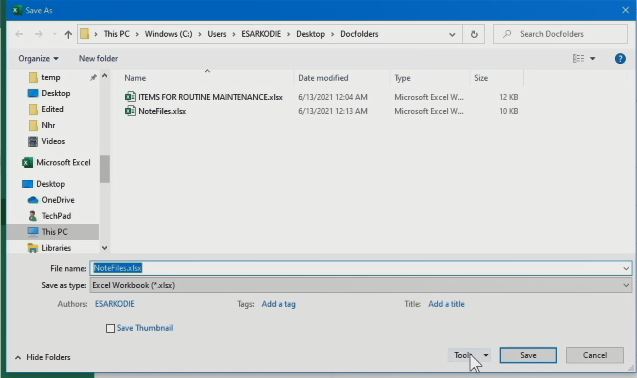 Read More :How to restore database in phpmyadmin on localhost
3. Then you'll click on "tools" then you choose the "general option" after that you type the "password" that you want use to protect your excel file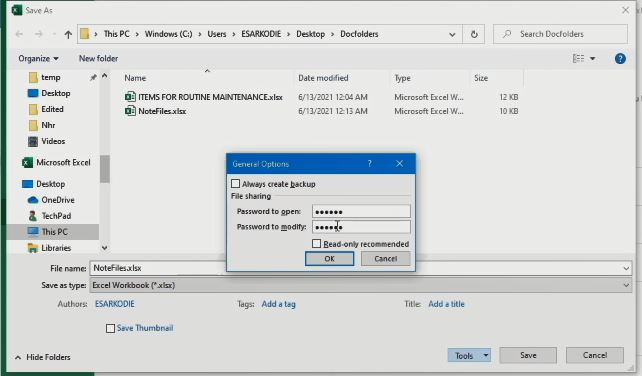 Read More : How to install wordpress on windows using wamp stack
4. Type the Password used to Protect the Doc from Unauthorize Open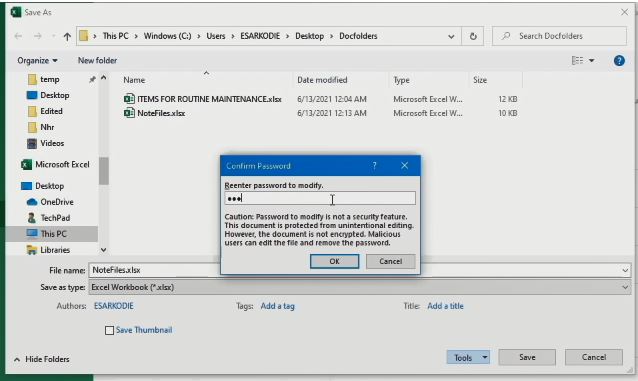 Typed the "modification password" to modify it then after i click ok then "save"
Read More : How to grant full access to database in phpmyadmin
Watch the Video

More Video