How to Restore Delated Files In Windows
If you Delete files on your computer accidentally and worry about recovering them, in the Windows operating system, delete files happen to move to recycle bin, and are easy to retrieve the file.
In this guide, learn How to Restore Deleted Files in Windows step by step. If you want to know the process of Restore Deleted Files in Windows 10, make sure to read this.
How do I recover a deleted file in Windows?
– Click on the "Recycling Bin icon " on Desktop
– In the "recycling bin" locate the "file" or " doc" that was deleted and "right-click" on it, and click on restore.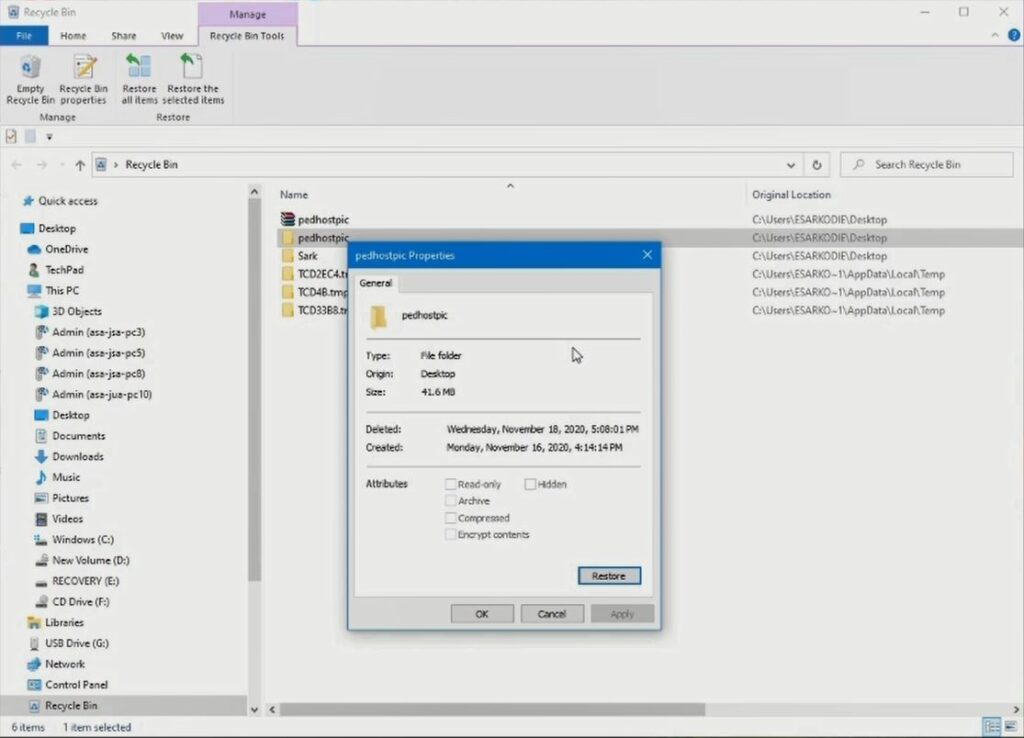 Alternative option
– In the "recycling bin" locate the "file" or "doc"
– Recycle Bin Tool Manu, click on "Restore the selected items"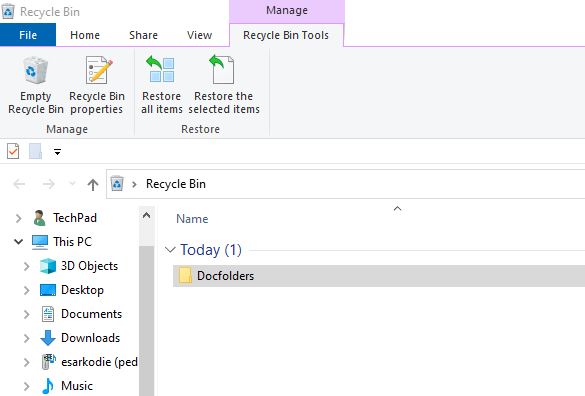 Again, You can How to Install OneDrive App on Smartphone,How to Download Files from OneDrive to Computer , How to Mount or Unmount an Image File , How to connect Local PC Devices and Resources to Hyper VM ,Turn ON or Off Two Factor(2F) Authentication for your Gmail using your Phone Number, Add alternative Email or Phone to Reset Account Password in the event of forgetting your Login credential and How to Login to Gmail Account, Sync Phone contact, Export Contacts from Gmail Account to Phone.
I will also recommend you read the post on How to Export Contact from Gmail to Phone to PC and How to Convert Word Doc to PDF and Encrypt with Password.
Conclution
Now, you must have an idea of How to Restore Delated Files In Windows. Ask your questions in the comments below. Try to follow us on Facebook, Instagram , and Twitter. Also if the post has helped you Kindly subscribe to our YouTube channel to continue learning.
More Video :