Google Drive mobile app allows you to scan a document with your mobile phone camera and save them directly to Cloud, installing Drive app on the phone helps you in scanning doc files with the Phone.
This article will walk you through how to Scan Documents with Drive mobile app and how to use google drive to scan a document on your phone to Drive.
How do I scan a document from my Phone to Google Drive?
The google drive app allows you to use the back camera in your mobile phone or tablet to scan documents and capture paper documents into digital forms. Once you have scanned the document in digital form and saved it in your Google Drive, you can share it with your friends and Familly through email.
How do I scan documents with Google Drive Mobile App?
1. Firstly, Install Google Drive Mobile App on your Phone
2. Open the "Drive" icon on Screen
3. Sign In with email Usernames and Password
4. After Login to the mobile portal, Tab on the "Plus Button"
5. When Window popup Tab on "Scan" Button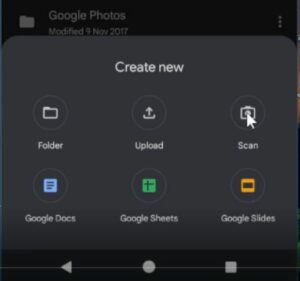 6. Tap on the "photo tab" and used your phone camera to capture the document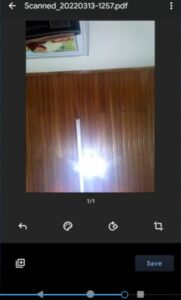 7. After you can Choose to change scan the document to Black and white, Colour, or Colour drawing and tab on Save to save the document to google drive.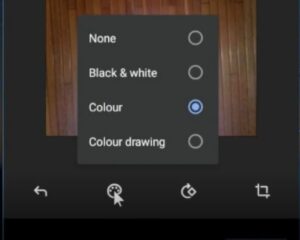 Watch the Video

More Related article
How to use Google Drive on Android Phone – Navigation
Google Drive App – How to Share Files on Mobile
How to share files and folders in Google Drive
OneDrive – How to grant access to folder and files
How to Install Google Drive App on Smartphone
How to Create Folder and Upload files in Google Drive



More Video