This Articles will show you How to share files between Local PC and Hyper-V. Hyper-V: Microsoft developed to serve the purposes such as running Multiple operating systems (OS) on Sigle PC.
The software is available in three forms:
Hyper-V for Windows Servers

Hyper-V Server

Hyper-V on Windows 10
Read More: How to Install Hyper-V on Windows 10,How to Create Virtual PC on Windows using Hyper
Creation of folder On Local PC
1.First Create a "shared folder" on the Local PC, Afterward, Right Click on Folder, "choose properties" and click on "Share" tab choose Permission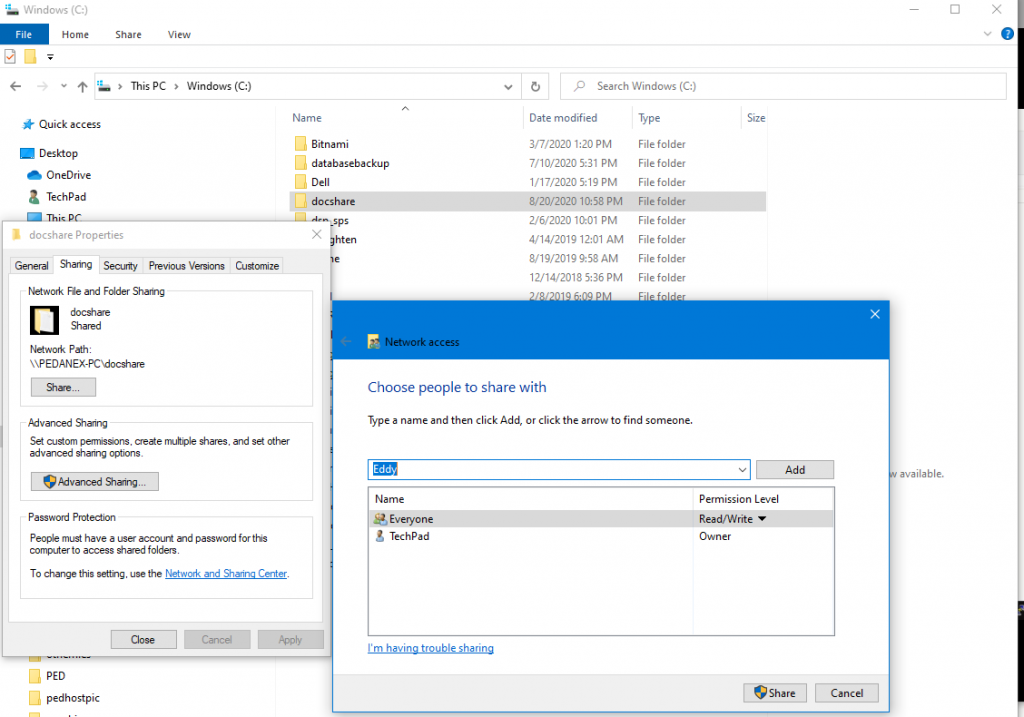 2. Go to the "Hyper-V Manager" and click the virtual machine that runs on the host. Turn File and Printer Sharing on after opening the Network and Sharing Center.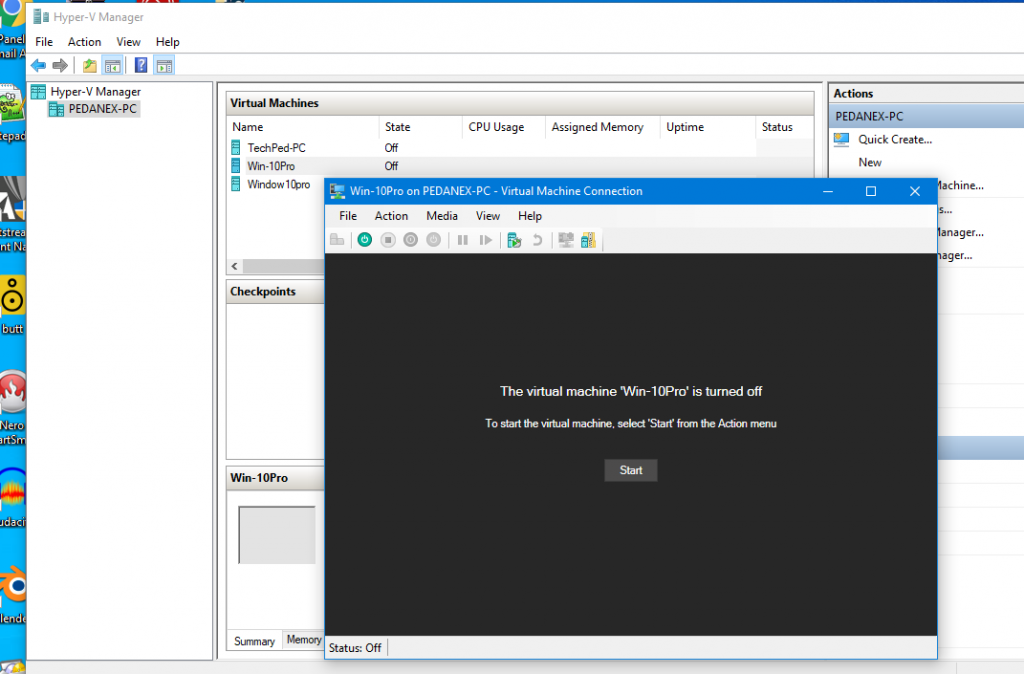 3. After logging in to the Virtual Machine, Go to This PC and Right Click On the Pop Up Window and "Add a Network Location" of the shared folder.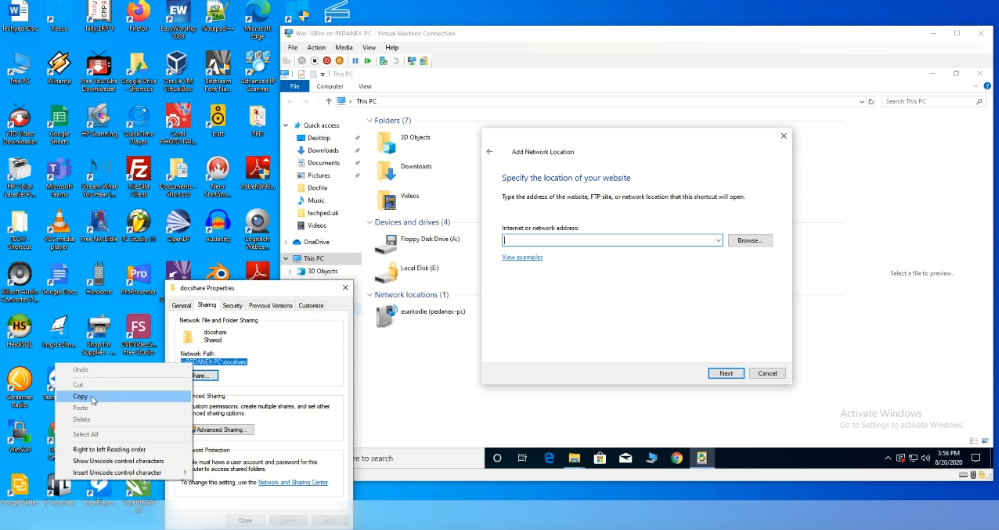 4. Now open share Doc to add files onto the folder to be access by both Virtual PC and Local Host PC

Read More: Windows 10 hyper V System Requirements
WATCH this Video :
More Videos