This guide shows the process of how to solve the remote desktop problem when connecting it to the remote machine. If connecting to remote Desktop and received pop-up message and find it default to solve, make sure to read this post.
Most of the time when you try to connect to a remote PC, you'll get a pop-up that the remote desktop can't connect to the remote computer for one of these reasons.
1. Remote access to the server is not enabled
2. The remote computer is turned off
3. The remote computer is not available on the network
Note:
To Solve the Connection Issue, firstly you need to type the right password and also allow remote desktop connection on the Remote PC before you can connect to the remote PC using the remote desktop connection app on windows
Solve Remote Desktop Connection issues
1. Click on the "Start Button" and Choose "Remote Desktop Connect Apps" to Open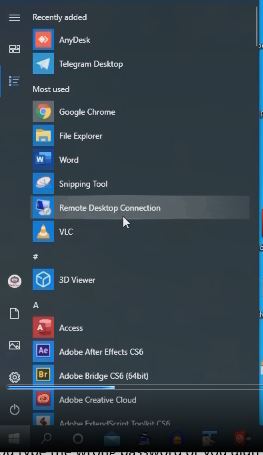 How to Enable Remote Desktop Connection
i. Firstly Try Connect To the Remote PC and type User name and Password to Authenticate user right to login to the remote PC.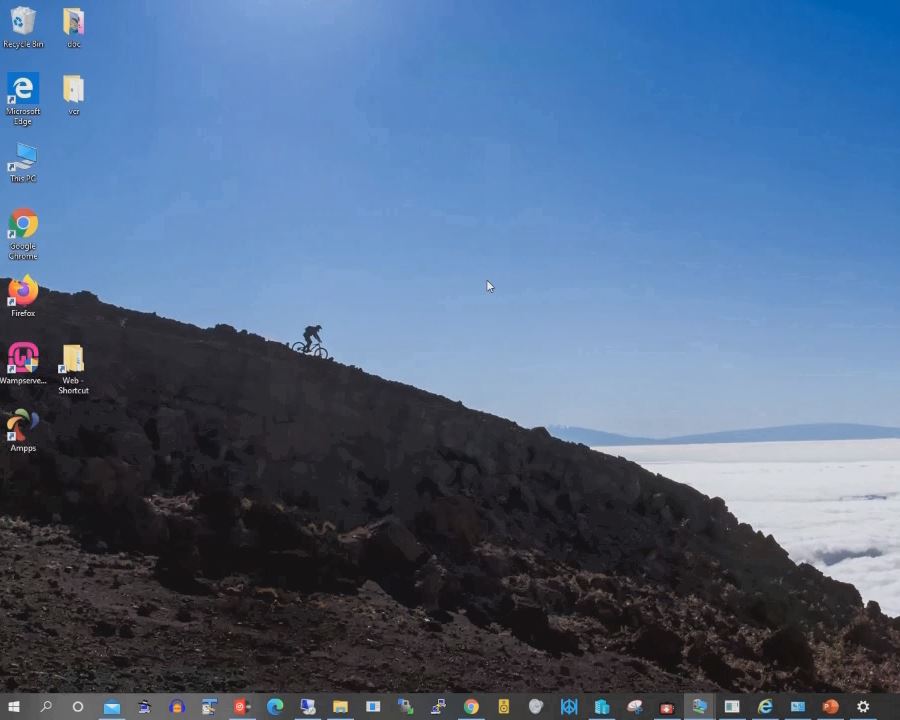 ii. Right Click on Remote Machine PC "properties"
ii. On change settings click the remote tab in the tab you'll find you have not allowed remote connection
iii. Click allows remote connection then select users that have the right to log on to the Remote PC.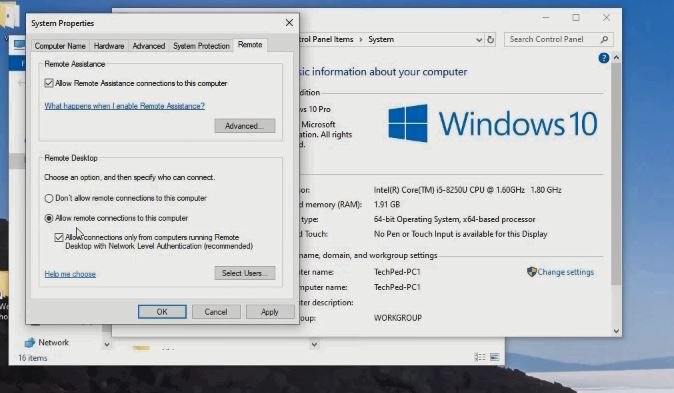 Read More :How to download and install VirtualBox on Windows 10
vi. After allowing remote connection you need to know the Remote PC IP Address.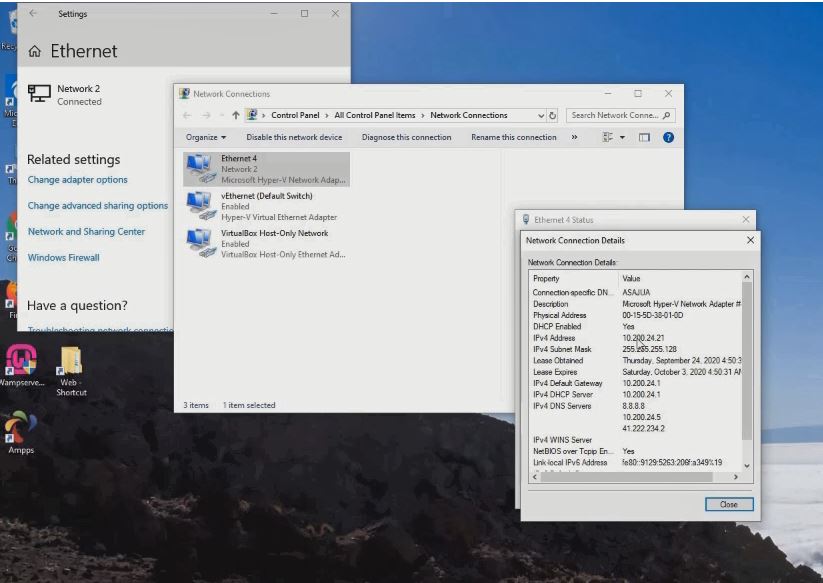 More ARTICLE :
Google drive how to download and install on windows 10
How to Mount USB Flash Drive to Hyper V Virtual Machine
Windows || How to Enable Microsoft Hyper-V
How to Connect host PC Internet to Hyper-V VM on Windows 10
Watch this Video

More Video