To prevent hackers to take hold of or compromise your Email Account, Gmail has the option to secure your email account in the event of a cybercriminal causing harm to your account, With Google's two-factor authentication you can prevent authorized access to your account by enabling it in the security tab of your google account management.
In this Article learn How you can enable google two Factor authentication on Your Gmail mail Account, its benefits, and how you can turn it off.
What Is Google 2-factor authentication?
Two-factor authentication, Is the added security procedure that requires you to enter a verification code sent to phone or email, that serves as an entry security level authentication to input before login to the Account that prevents the event of a cyber-attack.



What are the advantages of Google Two factor authentication?
• It helps to verify user identities before granting them access to email accounts.
• It prevents and makes it less likely that an intruder can use a false user identity as an authorized user.
Read More on:How to export Contacts from Android Phone
How do I activate 2 factor authentication?
1. Launch any Internet Browser
2. Log in to your Google Account.
3. On the top right corner Google Account
4. Click on Manage Your Google Account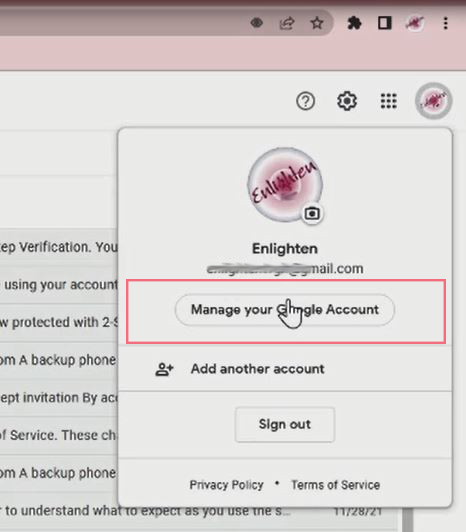 5. In the navigation panel, select Security.
6. Under "Signing in to Google," select 2-Step Verification



7. Click on Get started. And log in with your user name and Password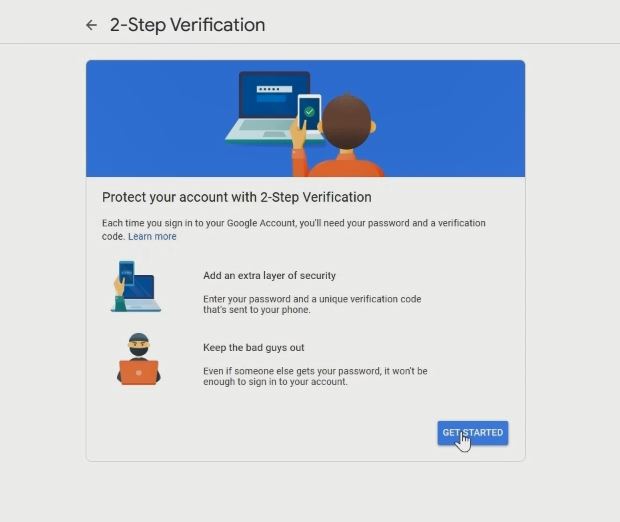 8. Enter the phone number used for Verification
9. Click Next, A Code will be sent to your phone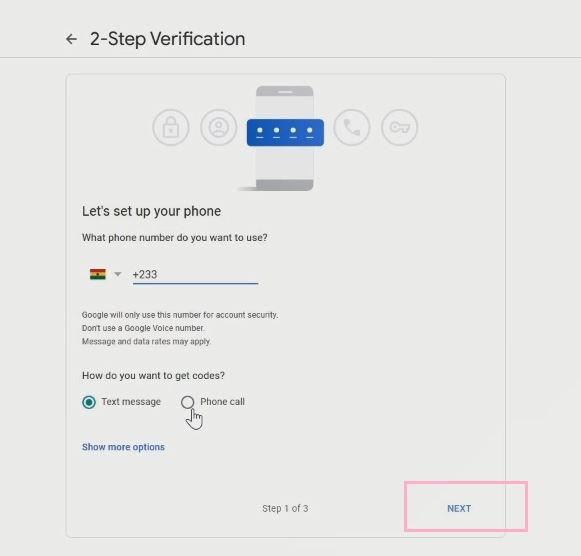 10. Used the Code to confirm or Turn on 2 Step Verification
How to Turn off 2-Step Verification
1. Log in to your Google Account.
2. On the top right corner Google Account
3. Click on Manage Your Google Account
4. In the navigation panel, select Security.
5. Under "Signing in to Google," Click on 2-Step Verification



6. And log in with your user name and Password
7. Under "2- Step Verification" Click on the blue Tab "Turn Off"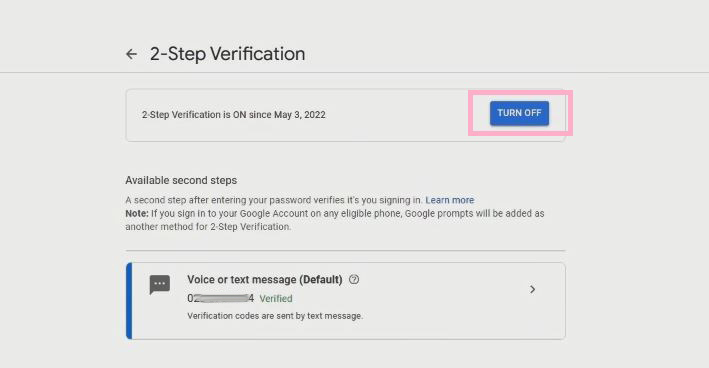 8. Google will send an Email in Box (2-Step Verification is off)
Relating Article
How to synchronize Pictures from Phone to One Drive
How to Export Contact from Gmail to Android
Watch the video

More Video