The purpose of this step by steps guide is to show the process of How to use Google Drive for backup Files, if you want to learn backup files from a computer to googled drive cloud, make sure to read it.
Is Google Drive good for backing up files
Safety of Personal Data loss is important, choosing Google Drive as means to Store files and folder is key to preventing loss of Data. Backup files to Google Drive are very useful for to managed personal files and making files easier to share with family and friends.



How do I Backup files in Google Drive
Google Drive Is a Hosting Cloud Storage solution very useful for you to store, edit, and organize personal files and make files easier to share with friends.
If you want to Sign Up for a Google Drive Account Is Free. 15GB of Storage is given for free without any additional cost incurred for saving files on the cloud and can be Upgraded to a plan that works for your organization.
Tips
– Google Drive can be Install on Smartphone
– You can download files from Google Drive to Computer
– Share of Files and Folders from Google Drive to Friends
– Google Drive Can Selves as Phone Backup
– Drive Selves as Picture and Files Backup
– How do I use Google Drive to backup and sync?
Note:
Backing up data to Google Drive has two alternative options to backup files, you can choose to backup data from PC to Drive cloud.
Firstly, you can create folders in the Google Drive web portal and upload files from the computer to google drive, and secondly, you can Download Google Drive for Desktop on the computer and install it, to backup data google drive.
Read More:Microsoft OneDrive – How to a create Folder and Upload Files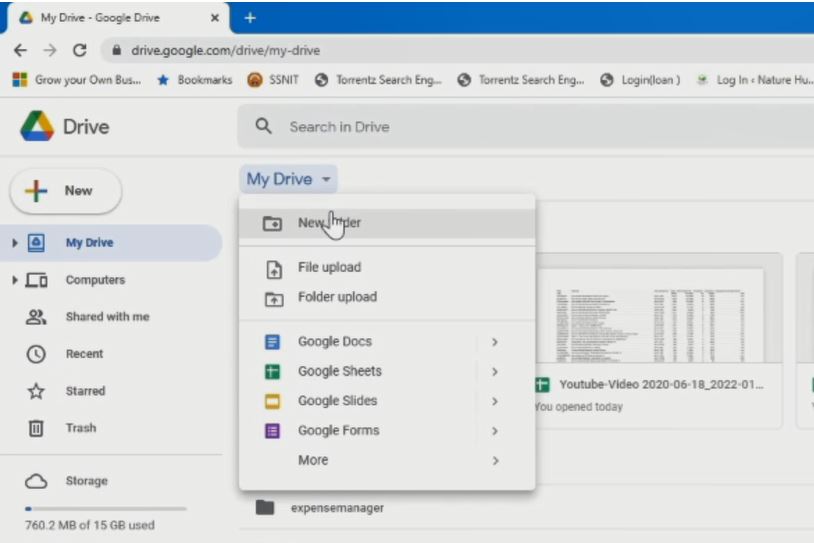 Upload Files to Folder Google drive
– Open the Folder Created in Google Drive
– Right Click on Empty Space and Choose File or folder Upload
– Choose the Files or Folder you want to Upload to Drive Cloud from the computer and upload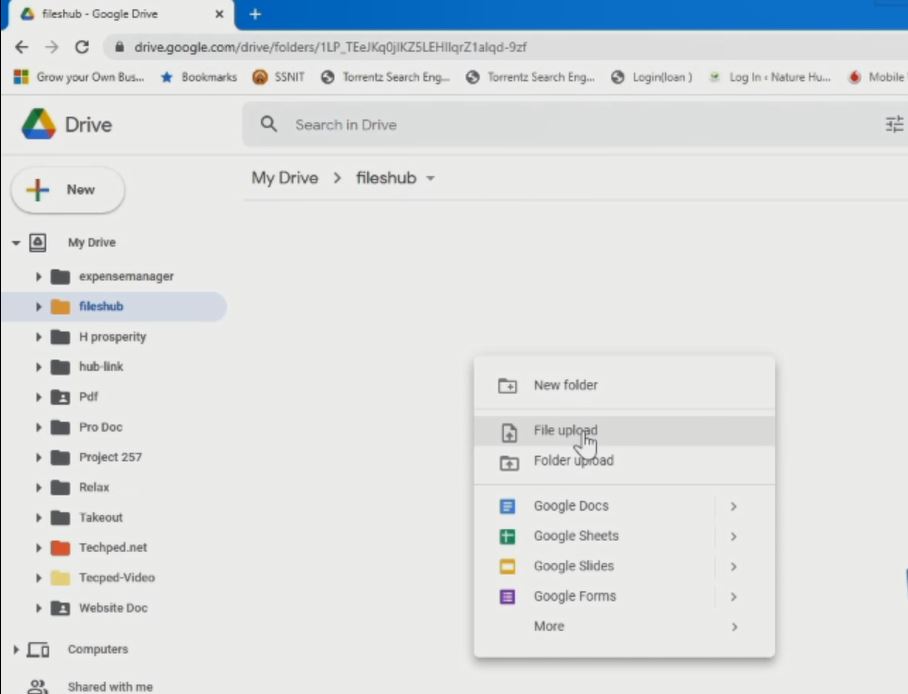 Watch the Video

Read More :Google Drive – How to Download and Install On Windows 10
How to Download and Install Google Drive for Desktop
Download Google Drive for Desktop
– Login to the google drive web portal with Email and Password
– Next on the portal, click on Setting Tab
– Choose Get Drive for Desktop

– Download Drive for desktop download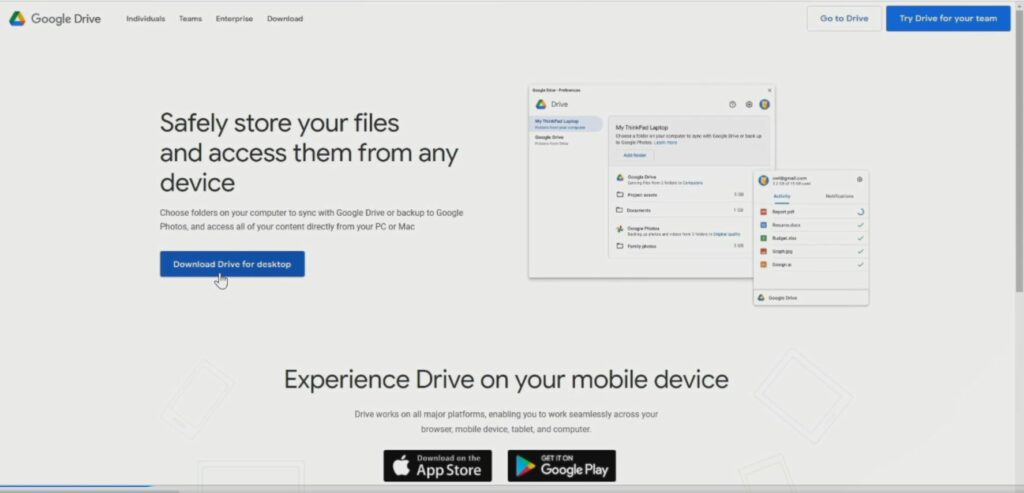 – Install Google Drive for Desktop On Computer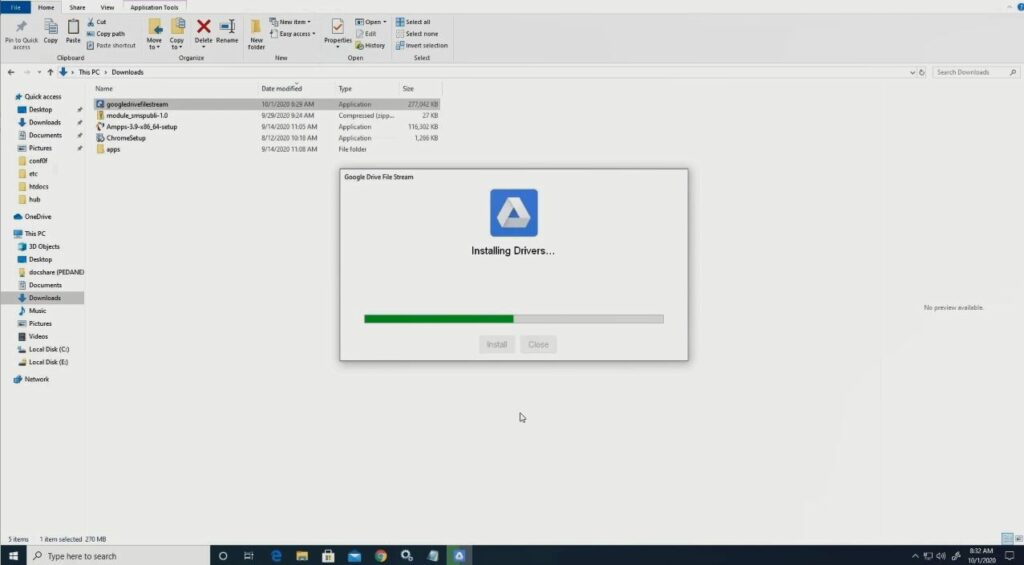 – After Install Google Drive for Desktop, On the right corner of the taskbar, click on the drive for desktop app icon
– Login with email and password
– After successfully connecting Drive, a pop-up window, shows drive activity and notification tab, click on setting, then click on preference.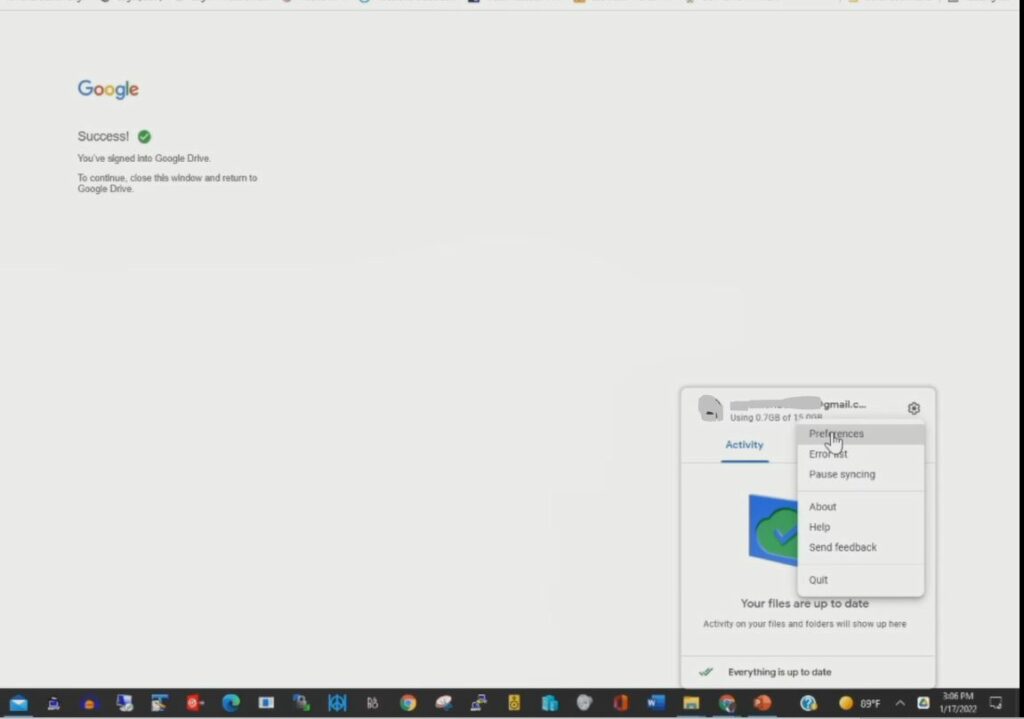 – When the dialogue window pop-up attaches the folder or backup folder from your computer to your google drive account.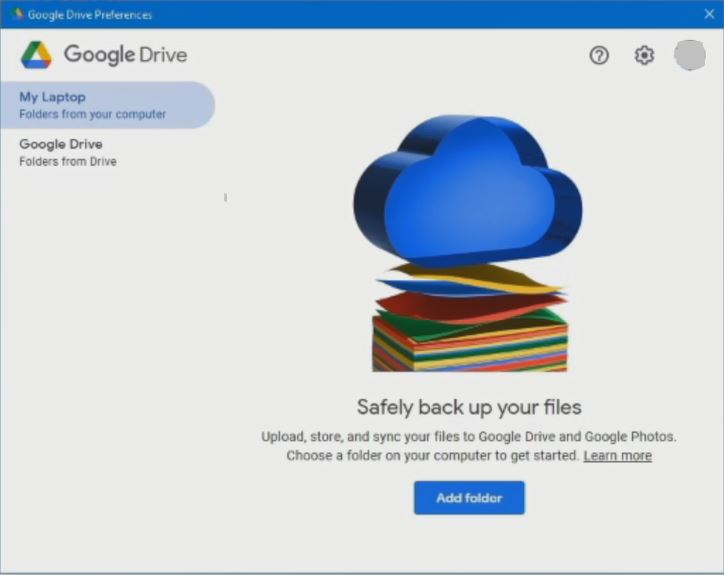 Read More:How to Password Protect an image Files
– Create a folder and link to google drive, add the folder to my google drive so that any upload from a computer onto the folder will automatically upload the file to google drive accounts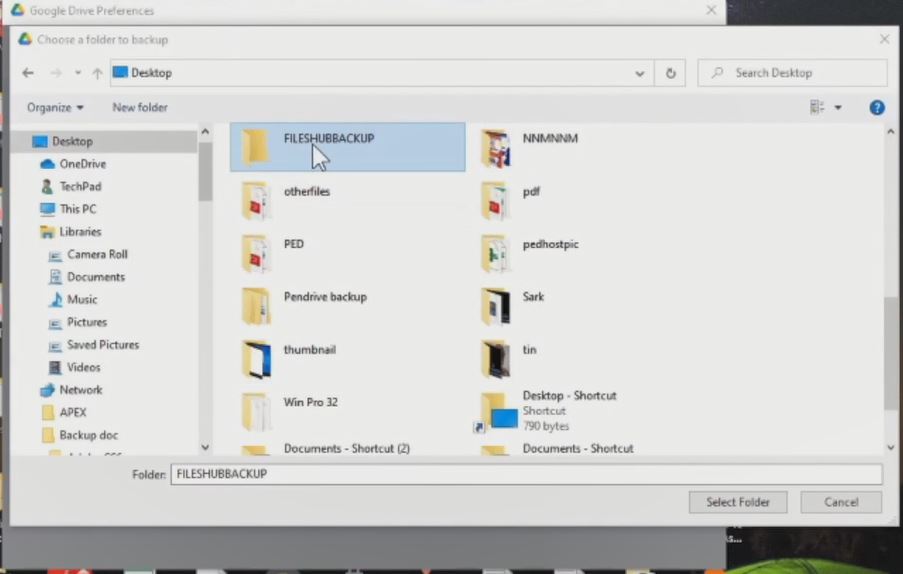 – Choose sync with google drive, for files uploaded to folder update or synchronize your drive anytime you drop a file into a google drive storage cloud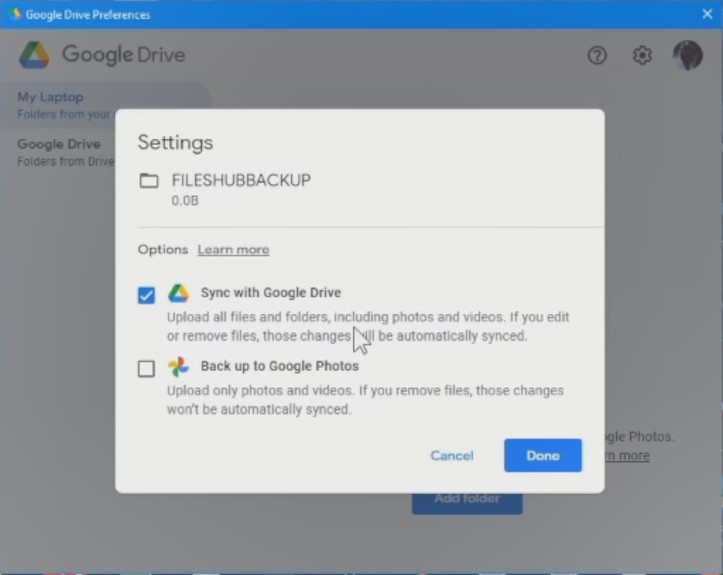 Read More:Microsoft OneDrive – How to a create Folder and Upload Files



Your idea, or Questions"
That's all, right now, you must have an idea of how to back up all personal Files and organized your data with google drive. And you're ready to prevent the loss of data or files. Ask your questions in the comments below. And follow my YouTube channel to continue learning with me.
Watch the Video

More Video