This tutorial guide will show you how to use the google drive app on your phone, if you want to use learn how to navigate through the interface of the google drive mobile app on Smartphone make sure to read the post.
Note
Launching google drive mobile app on Phone you need to install google drive from the play store or App Store
How do I log in to my Google Mobile APP?
After installing the app, click on the "drive icon" on your phone then you log in with your Gmail accounts and password, for you to have access to your google drive mobile app accounts interface.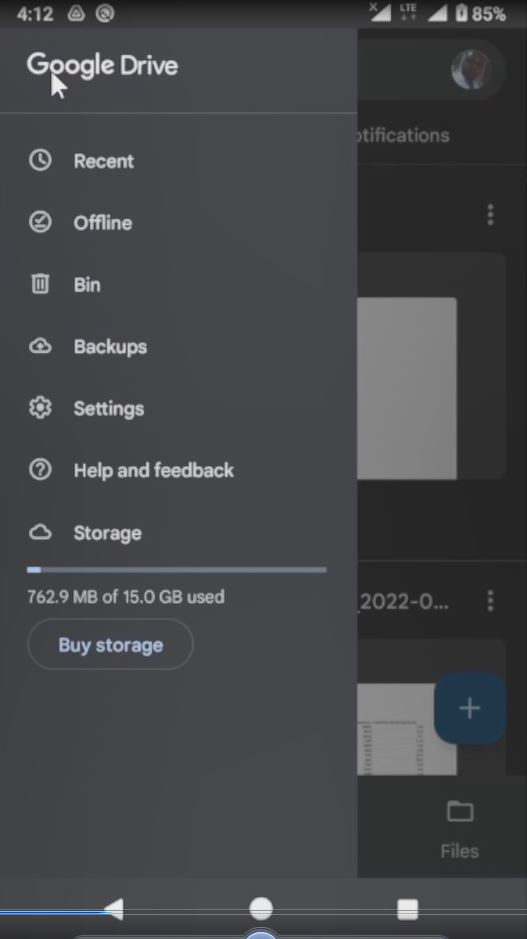 All about the Tabs
Search field Tab: This field will help you to search for file or folder easy
Suggestion Tab: This will show you the recent files that have been opening recently
Notification Tab: This will notify you the recent files preview or open.
Offline Tab: This will show you all offline file.
Bin Button: This will show you all the Files have been deleted from your google drive accounts.
Backup Button: This will help you to backup files from your phone onto your google drive.
Setting Tab: This will help you to make settings and show you amount of storage used on the device,again you can choose theme ( Dark or light )
Help and feedback: This will help you to find help from google
Watch the Video

Related articles:
How to Store Pictures in Google drive
How to Backup Files from Phone to Google Drive
More Video