This article will take you through the steps by step process of Moving Hyper -V Virtual Machine in Windows from one location to another. If you want to learn the process of How to move Hyper -V Virtual Machine in Window, make sure to read this blog.
What is Hyper-V
Is Microsoft Virtualization software that allows users to run multiple operating systems on their host computer. learn more on Hyper-V system requirements.
Move Hyper-V Virtual Machine in Windows 10
1. Click on This PC icon on the Desktop to launch the Window, you find two Hard Disk that is Drive C: and Drive D: (when you look you see a red indication on Drive C: this means the hard drive is getting to finish and Drives D: have more space.)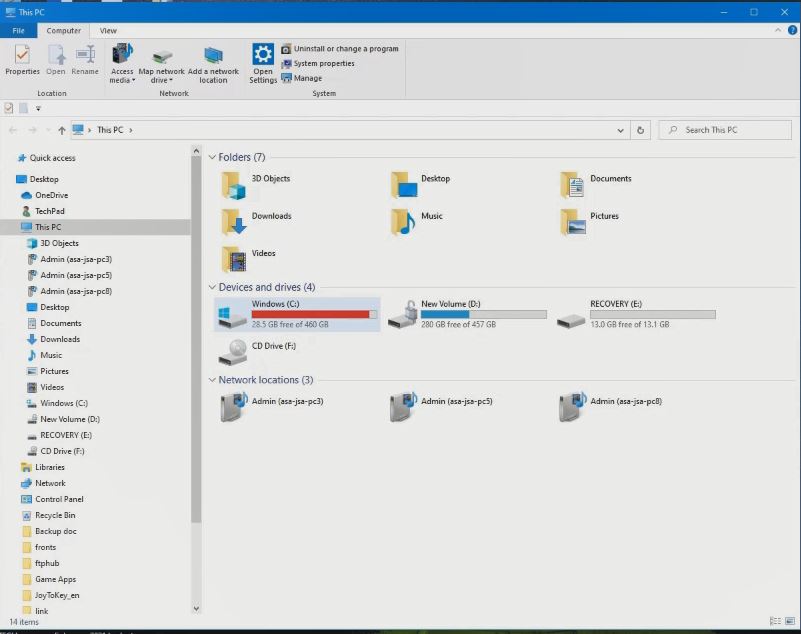 More Article:How to install Microsoft OneDrive app on desktopPC
2. So to release space from "Drive C:", Go to "users" then you click on "public folder" then you click on it, here you'll find Hyper-V virtual hard disk.

3. In the root Click on the "Hyper-V" to open the "Virtual Hard disks" folder.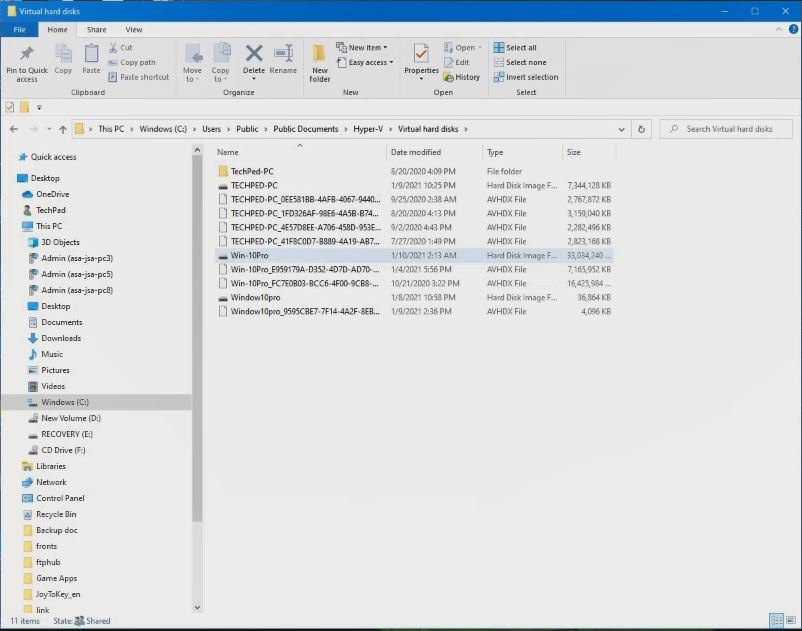 4. Right-Click on Selected Virtual Drive you want to move, create a destination folder and copy the Drive into the folder.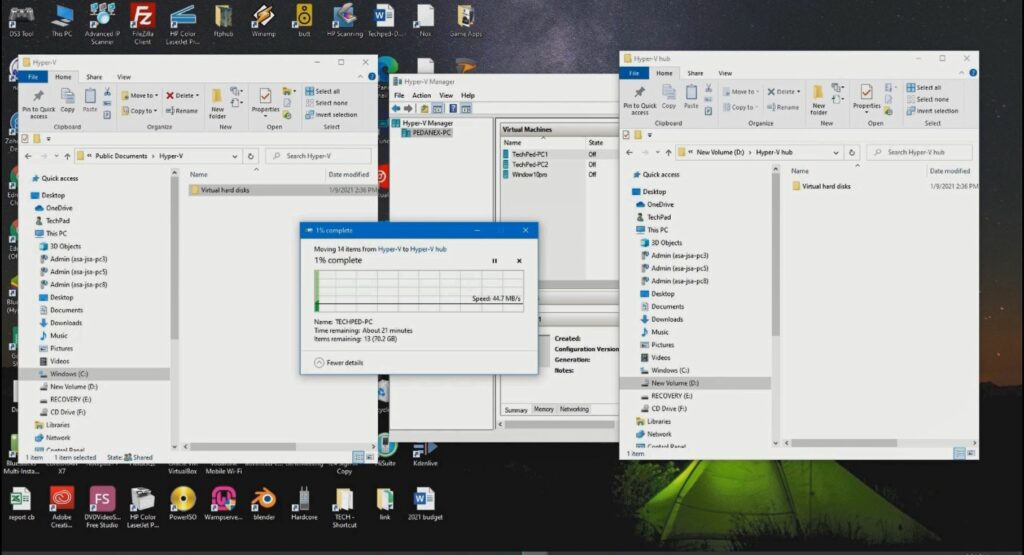 Learn More on Hyper-V Virtual Machine:
Windows || How to Enable Microsoft Hyper-V
How to connect Local PC Devices and Resources to Hyper VM
Hyper -V ~How to share files between a Local Host and its Virtual Machines
How to Create Virtual PC on Windows using Hyper V
How to Install Window 10 Operating System on Hyper -V
Watch The Video

More Video